Just Thinking: Whatever Happened to Good?
August 26, 2015 • By V. Knowles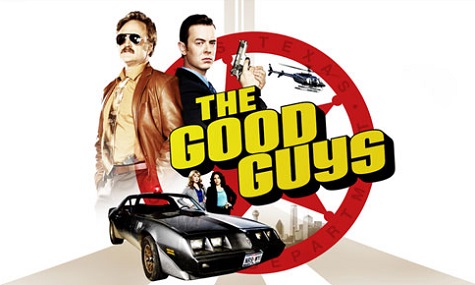 "Whatever happened to good?" is a question I posed recently to the inmates at the Polk County Jail.
Nobody thinks about her anymore.
She is all but forgotten and her siblings and relatives like love, mercy, hope, forgiveness, compassion and faithfulness, have all fallen by the wayside or banished forever into exile.
We have replaced them with words like malice, anger, hatred and murder -- phrases that serve to angry up the blood and debilitate the spirit.
So justice is driven back, and righteousness stands at a distance; truth has stumbled in the streets and honesty cannot enter.- Isa. 59: 15
Iniquity abounds and the love of many has waxed cold.
Men have become selfish, proud and boastful, lovers of themselves and false accusers.
Their throats are open sepulchres, full of lies; they are swift to shed blood and the way of peace they have not known.
We are fast heading to the time of tribulation, a period so devastating that we can only know it one time because if we were to go through it more than once, no one would be saved.
The merchants of fear are in full vigor and operating day and night.
We must coax food from a hash, ground by the sweat of our brow and we must constantly fight the elements and marauders to ensure we keep it.
Our marriages are falling apart, our babies are being lost to abortions and our young men are being seduced by homosexuality in droves.
Our politicians are telling us that we are being invaded by criminals, rapists and murderers and if we are not careful we will be wiped off the face of the earth.
Things are so bad, they declare, that if we do not elect one of them to staunch this bleeding, correct this hopelessly wayward situation, we may not survive next year.
So many of us are so depressed that, in addition to committing suicides by the dozens, we take out as many people as we can during our exit.
So in this atmosphere of fear, struggle, poverty, pain, lack, prejudice and animosity, how can goodness abound?
Good has become a profanity.
Bad now means good.
"Good for you" is only used in a negative manner.
We are suspicious of anyone being too nice.
Does he or she have a knife behind his or her back?
We are constantly waiting for the next shoe to drop and worry when things are going well.
We are only happy when we are unhappy and, if things are moving along smoothly, we will find or create something to gum up the works.
A person who is constantly joyous must be insane because there is nothing to smile about.
We say nice guys finish last, so we take pride in being as nasty as we want to be.
So, as you sit here the question on your lips-like the wife who just discovered her husband' s name on the list of exposed Ashley Madison's clientele, "what good can came out of this?"
That, however, is not the end of the story.
Good can never be extinguished-like a flickering candle in a sea of darkness-you will find it if you are earnest enough.
When you do, you will discover your outlook and attitude will change. So for a man in prison, this time of confinement should not be seen as a loss of freedom and privileges, but a mandatory all-expenses paid retreat. During this period of isolation, you will be afforded a time of reflection to correct some misconceptions, and reconnect with your Creator who originally designed you for a unique and noble purpose.
Then you will comprehend the statement, "all things work together for good to them that are the called according to his purpose."
You are blessed in everything that you set your hand thereto.
Every place that the sole of your feet will tread will become yours or those of your kind.
No weapon that is formed against you shall prosper because your God wishes above all things that you will prosper even as your soul follows hard after him.
All his plans for you are for good and not for evil, so you are destined to be much more than a conqueror.
He has set the boundaries and limitations of every man-the wicked included.
Evil is not immortal.
Evil will not win.
Good is eternal.
Good will triumph.
We will be victorious.
When you have finished your task here on earth, he has a crown of life reserved for you in heaven, a place where there will be no more struggles or shortages.
If and when you are discouraged after learning this good news, I will ask you to refer back to his manual.
In it he says that he does not lie, a statement which has been proven out over the centuries and verified by all and sundry.
His will may be delayed but it will not be thwarted.
Despite the challenges and hardships you may face, this is what he says in the beginning, "and God saw everything that he had made and behold it was very good." Gen. 1:31
And this is what he confirms at the end of time "and God shall wipe away all tears from their eyes; and there shall be no more death, neither sorrow, nor crying, neither shall be there be any more pain; for the former things are passed away." Rev. 21 v4
If you really think about it, "it's all good" because "pleasant words are like honeycomb, sweet to the soul and health to the bones." Pro. 16:24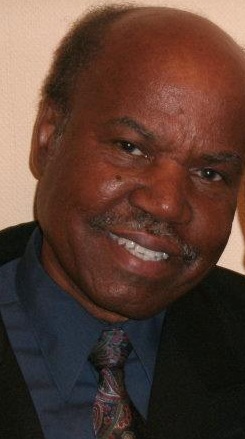 V. Knowles is a husband, father and prison minister with an interest in penning issues that serve to uplift mankind. He melds his love for Classic literature, The Bible and pop culture - as sordid as it may be - into highly relatable columns of truth, faith and justice. Hence the name: Just Thinking. If he's not buried in a book or penning his next column, you may find him pinned to his sectional watching a good old Country and Western flick.

Visitor Comments (0)
Be the first to post a comment!