Just Thinking: The Miracle of Salvation
November 5, 2015 • By V. Knowles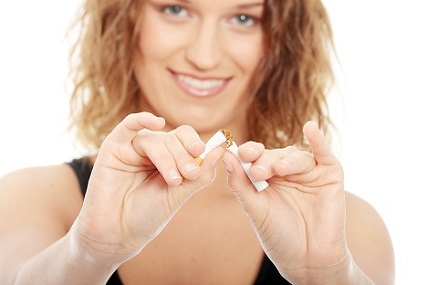 In a recent Bible study the teacher asked, "Has anyone ever witnessed a miracle?"
In case you forgot, a miracle is regarded as an extraordinary event, orchestrated by divine intervention in human affairs.
With that as a backdrop let us take a look at this occurrence called a Christian salvation.
It is unexplainable.
It is undefinable.
Yet it is undeniable.
What is it?
The change that happens inside a man or a woman when he or she has had a genuine encounter with Jesus. The paradigm shift is so stark and dramatic that others and even we, ourselves, cannot believe it.
Yes, it is as if the person has been born again. As if someone stole into the house unawares, wiped the old computer hard drive clean and installed a brand new one with all new memory.
The result is the same man or woman, with the same age, same appearance, same DNA, that you have always known, but with such a totally different attitude, demeanor, way of thinking, that you are left confused and bewildered.
This person is an absolute stranger.
Did an alien force, overnight, invade your friend, husband, father and steal away his personality?
You may be an atheist or believe that the Bible is a book of legends, fairy tales and fables but how can you deny what is occurring in front of your eyes-- that which the Bible declares,
"Therefore If any man be in Christ, he is a new creature: old things are passed away; behold all things are become new." - 2 Cor. 5:17.
When Jesus was crucified, according to the gospel of Matthew, all the disciples forsook him and fled.
Yet, in the book of Acts it is recorded:
Now when they saw the boldness of Peter and John, and perceived that they were unlearned and ignorant men, they marveled; and they took knowledge of them, that they had been with Jesus.

And they called them and commanded them not to speak at all nor teach in the name of Jesus.

But Peter and John answered and said unto them, whether it be right in the sight of God to hearken unto you more that unto God, judge ye. For we cannot but speak the things which we have seen and heard. - Acts 4:13,18-19.
What happened to them? How did they, all of a sudden, acquire such courage and boldness?
When a man has had an encounter with Jesus, he is prepared to do something impractical, illogical, impossible, unadvisable and illegal.
It has been described as if a man places himself in a prison of his own making, locks himself in, throws away the key and blindly follows the rules of an invisible prison guard or force.
He or she cannot help himself or herself. There is an unseen, internal driver that is always motivating or inspiring them.
So like Lysa and Art, the couple from North Carolina, you adopt orphans from Africa with whom you have nothing in common. Your explanation , "something told me that I should be these children's mother."
Or like Jim Elliot, the missionary, you sacrifice your life- you go to a place where nobody told you to go and no one invited you to come.
Stephen, the first Christian martyr in the book of Acts, could not restrain himself in his denunciation of the hypocrisy of the religious elite, and was stoned to death.
Consider the following exchange between a new Christian and his erstwhile friends:
Two men approached a home as they have done countless times before.

They knock loudly on the front door shouting, "Hey, Johnny, come on, we are here."

Their friend appears at the door in an apron, sweating as if he has been working hard.

The two callers look at each other with questioning glances but ignore the unfamiliar sight and say,

"Get dressed quickly. We are going to the new strip joint. We have a bottle in the car, three joints, some lines of coke and we're going to party."

"Hurry up, they urge, the honeys are waiting."

"I can't," John says.

"What?" looking around, they ask, "What do you mean you can't. Your wife is not here, your children are in school and nobody is holding a gun to your head. I don't understand. What do you mean you can't?"

John replies to his stunned, absolutely incredulous friends, "Look, fellas, I don't expect you to understand. I really don't understand it all myself, but something happened to me last night and everything has changed. I just cannot go because it wouldn't feel right."

"Hey, stop joking, you did not feel this way last week. Let's go, bro."

John's next move was unthinkable and totally out of character for the friend they had known for more than twenty years.

"Listen," he says, his voice rising, "I can't, I won't and I have to get back inside to finish cleaning this bathroom. Then I have to prepare a snack for the kids before they come from school and fix dinner for my wife before she comes from work."

He returns in the house, closes the door, leaving his friends in shocked disbelief on the stoop, looking at each other and asking themselves, "What just happened there?"
Johnny had taken up his cross and decided to follow Jesus, and when that happens in a life, one is never the same again.
You deny yourself, you deny your old life, you deny your friends and family, if necessary.
It is a sea change that happens in the hearts and souls of these people. The change is total, complete and overwhelming and many of them, like the apostle Paul, renounce completely their former way of life, and never ever return to the old ways and habits.
Pastor T.V. Matthews, whom I have written about in this column, formerly a thoroughly reprobate human being, who was liberated from drugs and alcohol, explained to me this simple but profound incident.
He loves ice cream. One day a client offered him some ice cream on a visit to her home. After taking a spoonful he asked her what kind of ice cream she gave him. She replied, "Rum raisin."
Immediately, he spat it out of his mouth.
His reasoning: "I have been delivered from that. I have lost all my taste and desire for anything like that. I will not partake of anything that even remotely reminds me or causes me to look back to where I am coming from. The spirit of God that is now living within me will not allow me to do that."
This thing, this phenomenon, this miracle of salvation cannot be explained any better than that.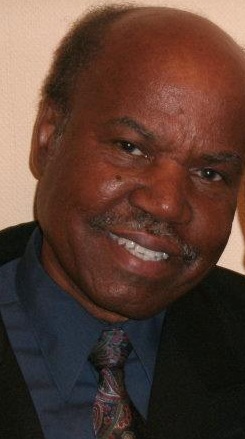 V. Knowles is a husband, father and prison minister with an interest in penning issues that serve to uplift mankind. He melds his love for Classic literature, The Bible and pop culture - as sordid as it may be - into highly relatable columns of truth, faith and justice. Hence the name: Just Thinking. If he's not buried in a book or penning his next column, you may find him pinned to his sectional watching a good old Country and Western flick.

Visitor Comments (0)
Be the first to post a comment!