Just Thinking: Thanks Mom!
September 1, 2016 • By V. Knowles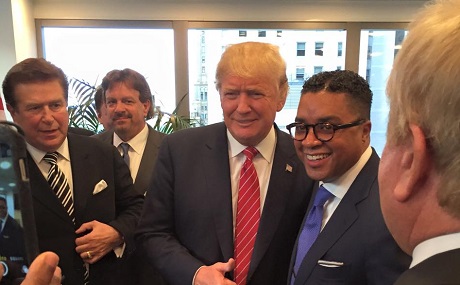 As accusations of not understanding "my sarcasm" and "misinterpreting my words" fly freely between the candidates, I remember some words from a candidate in 2012 that caused an uproar.
When President Obama made a speech about the economy and American business, intimating that you did not build anything by yourself, the pushback was vocal and immediate.
Some were annoyed and downright indignant. How could he say that?
An opinion piece in The Wall Street Journal on July 17, 2012, stated that the speech is a "burst of ideological candor" and that the statement meant that "the self-made man is an illusion." In another Wall Street Journal piece, James Taranto wrote that "The president's remark was a direct attack on the principle of individual responsibility, the foundation of American freedom."
Hatred and dislike for a person can blind you to whatever kernel of truth exists in his or her statement.
Your disdain for that individual overwhelms your reason and you quickly forget that even a broken clock is right two times a day.
Since we are all omniscient and always right we only indulge in shouting at each other.
We do not or cannot appreciate that the other guy or gal may have something valid or valuable---something worth considering.
So you react out of animosity instead of stopping to think, "Hmmm, there may be something there."
"Let's examine this a bit."
"Let's think about that."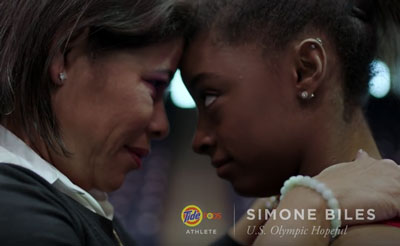 I sincerely trust that no Christian would ever dare utter or believe that he or she builds anything on his or her own. That he or she is a direct result of the principle of individual responsibility--a self-made man or woman.
Can you imagine telling God, who created the world and all that is therein, "look, I did it all by myself without your help."
For by grace are ye saved through faith and that not of ourselves, it is the gift of God and not of works lest any man should boast. - Eph. 2:8-9
For while were still weak, at the right time Christ died for the ungodly. - Romans 5:6
I suspect, however, that many, influenced by party affiliation or prejudice, would forget and ever so quickly.
Mankind has always been tempted, seduced and overcome by the illusion, "I did it my way and all by myself."
How did that work out for us? Man always gets and forgets, while God continues to give and forgive.
"Thanks Mom" is a campaign of public service ads aired during the 2016 Olympics, showing famed, accomplished athletes voicing appreciation for the sacrifices made by their mothers. Throughout the Olympic broadcast was heard over and again that simple powerful refrain from Aly Raisman, Ashton Eaton, Simone Biles, Michael Phelps and others.
They realized that they did not rise to these heights alone.
Who can forget this indelible portrait, forever etched in the canvas of Olympic history on that fateful day in Barcelona in 1992.
Jim Redmond seeing that his son Derek was injured, rushed out of the stands to help his ailing son. Father assisted the disabled youth to within a few feet of the finish line and allowed him to stumble on with the one good limb to finish the race on his own.
Matthew Centrowitz, winner of the 1500 metres in this year's Olympics, does not allow himself to forget. Prominently, permanently emblazoned on his chest, which he will proudly display at a moment's notice, the words, "Like father, like son."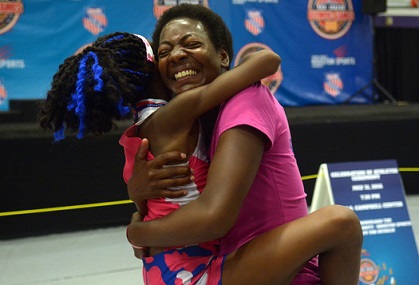 The wind in their sails, the fuel in their tanks and the courage in their hearts came from someone else who gave up so much that they could achieve so much.
They remembered:
The sleepless nights.
The excess mileage on the old car about to give up the ghost.
The money spent that many times they could not afford.
The endless hours of waiting at meets and competitions.
The times of encouraging you to continue when you had nothing left.
The helpless squirming, worrying and suffering on the sidelines hoping to God and praying that you did not fall, crash and burn or break your neck.
The person who was always there to bind up the wounds and elevate the crushed ego and confidence.
How many times she stood up and went to bat for you?
When was the last time you returned the favor?
A woman related a story about an incident with a newly married son.
She rang the doorbell upon arriving at his home and the son opens the door. He promptly told her to take off her shoes, as his wife did not like anyone coming into the house with shoes,thereby tracking in dirt on her brand new carpet.
"What a hypocrite," she thought, "when he lived in my house there was never any concern for the dirt he brought into my house with reckless abandon, with nary a thought about how I felt, no matter how many times I pointed it out."
The woman said, "I felt like turning around, scooping up a handful of dirt and throwing it on the floor."
Those above, however, recalled or pointed out, they did not build it all by themselves or arrived to the top of the podium alone.
They unashamedly declared:
Thanks mom for lugging me around for nine months in that bulging belly within that mishapen, uncomfortable body.
Thanks mom you did not abort me when life became inconvenient, when you had to subsist on strange inedible diets and combat the irresistible urge to vomit every morning.
Thanks mom for enduring the emotional turmoil, the mental anguish, the excruciating pain in giving me life and bringing me past the worst.
Nevertheless motherhood is not limited to the result or byproduct of a biological coincidence. A mother, defined by the dictionary, is one who loves, cares for, rescues and protects another.
To that Simone Biles, now atop the gymnastic world, Michael Oher of the "Blind Side" and football fame, Zahara Jolie Pitts, daughter of Brad and Angelina, the 33 Liberian orphans adopted by 14 North Carolina families, can all testify and say amen.
And, finally, thank God who loved you and gave himself for you, so that we may all escape an eternity of hell to which we all truly belong--our sure and certain destiny--which we could not avoid by ourselves.
So, when your ego overtakes you and you are feeling all self-righteous, self-important, self-absorbed and invincible, pause for a moment, think and remember.
Step down off your high horse.
We all know the truth about you and where you came from.
No matter how high you get, no matter how far you go, no matter how much you achieve.
None of us got here, or reached there, or built anything alone and all by ourselves.
Thanks, mom. Thanks, dad. And, above all, thank you, God.
Thank you all for giving everything you had, for doing everything you could so that I could have everything I need to become the person I am today.
May you never have a moment's regret that you afforded me the opportunity and privilege to behold this world.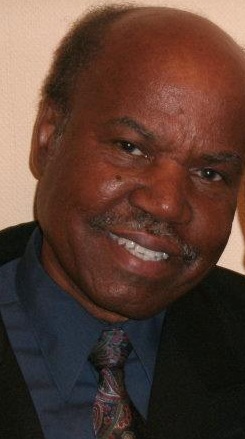 V. Knowles is a husband, father and prison minister with an interest in penning issues that serve to uplift mankind. He melds his love for Classic literature, The Bible and pop culture - as sordid as it may be - into highly relatable columns of truth, faith and justice. Hence the name: Just Thinking. If he's not buried in a book or penning his next column, you may find him pinned to his sectional watching a good old Country and Western flick.

Visitor Comments (0)
Be the first to post a comment!