Just Thinking: What Gunmen, ISIS and Anti-Kneelers Have in Common
November 9, 2017 • By V. Knowles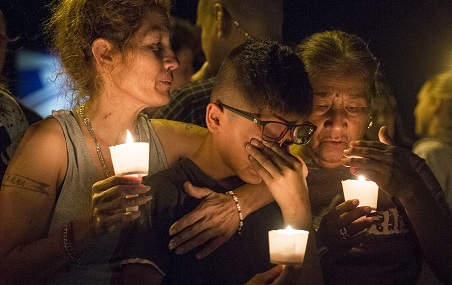 It is the same attitude worldwide. Whoever or whatever is different from you or I has no right to live, nor a right to make a living.
This applies to as extreme as ISIS and the Baptist church shooter to as common as the fan upset over the kneeling NFL lineman. You are all culprits of the same faulty thinking.
Just think about the liberals versus Donald Trump or the conservative's comments about Barack Obama. Just listen to or read about our conversations to and about each other. The majority of it is negative, demeaning and demoralizing-- centered largely on tearing each other down instead of lifting one another up-- a direct contradiction to our final instructions in Matt. 28:19-20 and the advice of James in James 3:2-12
Like the shooter Stephen Paddock, many of us seem to harbor an inexplicable, uncontrollable, perverse pleasure in the destruction, either verbally or physically, of our fellow human being.
I believe that each one of us before we leave this earth should spend some time with the homeless, ministering in the jails, working as a missionary in Calcutta or South Sudan or serving in a nursing home. It would cause us to come down off that high horse, become sympathetic to the human condition and render us less judgmental.
For far too many of us, dying or the causing of death comes so easily and so unnecessarily. Termination or expiration of human beings come quickly enough without outside help.
But, there are many kinds of death or life beyond just being above or below the ground.
When you glimpse a fellow human on the short end of life, why don't you try this approach? Instead of asking, "how come?", ask "how can I help?"
And so we arrive at the protests in the NFL while the national anthem is being played.
Because of my involvement in the type of ministries mentioned above, I always try to see life from the other guy's point of view.
While many may see a bunch of overpaid, undereducated athletes disrespecting our national emblem- that cherished symbol of the free and the brave, where men have sacrificed their lives for this precious freedom, and are tempted to declare "fire them all," I would like to know, how did we get here?
Are these protests an empty, meaningless gesture without a reasonable foundation?
Then, I remember the sufferings of the Little Rock High school nine students-not invited to one high school function during all their years in high school.
The bombing of the 16th street Baptist church in Birmingham, Al. Condoleeza Rice, former secretary of state, was present that horrific day.
George Wallace standing in front of the university door in an attempt to block the registration of a black student.
The booing of black soldiers on parade and the struggles of the Tuskegee airmen.
The less pay for black employees all over for doing the same work.
Lest you are tempted to say that was in the past, how about the spate of police involved shootings of black men? Common sense tells me that they did not all deserve to die.
What about the recent wrongful arrest of Michael Bennett, the Seattle football player?
What about Dr. Brian Williams, the attending emergency room physician, on the day six white Dallas police officers were brought in critically wounded?
The Dallas Morning News wrote of the indignities he has endured at the hands of policemen:
"A black man in a white coat, Dr. Brian Williams straddles two worlds. As a minority, he fears becoming a victim of police brutality. As a surgeon at Parkland Hospital, he is on the front line of saving police officers wounded in the line of duty."
The Air Force Times reported that a cadet candidate's mother posted a photo on social media of the words 'go home nigger' written on the white board outside her son's room.
"This is why I'm so hurt!," she said. "These young people are supposed to bond and protect each other and the country. Who would my son have to watch out for? The enemy or the enemy."
At every corner, at every junction of life, there is a small reminder that you are not entitled to the full benefits of society.
Laboring under such stifling conditions, it is a wonder that any of them succeed. It is a testament to the resilience of the human spirit, that they are not all welfare recipients or convicted felons.
The stranglehold of prejudice is so overwhelming that it suffocates both the giver and receiver.
Indeed, many of them are psychologically, emotionally and spiritually damaged.
A note in the yearbook to one of the Little Rock Nine from a white student said this, "in a different, time we could have been friends."
Think about the disturbing image in Hidden Figures of a woman rushing the bathroom a mile away so she would not pee on herself.
So the next time you see them kneeling, suppress the desire the yell, "just play football."
Should they stand in respect for a song that specifically mentioned in its lyrics that their ancestors should be not be treated with respect and dignity?
Would you?
Try to empathize and understand. Strive for a society that renders such a despised act unnecessary.
Consider how Jesus responded when he encountered death and a person in need.
When the Lord saw her, he had compassion for her and said to her, "Do not weep." — Luke 7:13 (NRSV)
Personal stories like these impact us because they cause us to focus on real people. Too often we think about these issues in terms of our selfish interests, which can leave us angry and unmoved because there is no personal connection. Jesus didn't focus on generalities and norms; he cared about people as individuals, as we see in his compassion for the grieving widow he met on this occasion.
There is a common thread that links all of humanity---one day we will all need a helping hand.
Try to be gracious in their hour of need so that when your day comes…
Just ask the people in Puerto Rico, New Jersey, Houston, Texas and those across the street from the Mandalay Bay in Las Vegas about that.
At the end of the day, we are all human beings ever in search of that endless need for grace.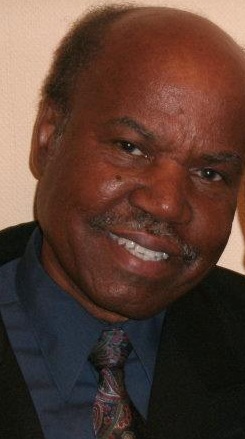 V. Knowles is a husband, father and prison minister with an interest in penning issues that serve to uplift mankind. He melds his love for Classic literature, The Bible and pop culture - as sordid as it may be - into highly relatable columns of truth, faith and justice. Hence the name: Just Thinking. If he's not buried in a book or penning his next column, you may find him pinned to his sectional watching a good old Country and Western flick.

Visitor Comments (0)
Be the first to post a comment!