A Prayer of Thanksgiving during COVID-19
March 26, 2020 • By V. Knowles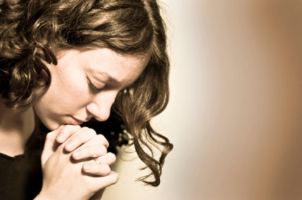 During times of trial and adversity, it is so difficult to maintain a grateful heart. Yet as disciples of Christ that is what we are mandated to do. Jesus never said it would be easy, but rather with God all things are possible.
So as the Coronavirus rages across the world leaving death and sorrow in its wake, His word commands us, "In everything give thanks for this is the will of God in Christ Jesus concerning you." - 1 Thess. 5:18.
As I reflected upon this thought, I came across a church's Sunday bulletin whose theme that day was, "There is always something to be thankful for." Inside was a piece by an unknown author entitled, "Be Thankful"
Be thankful that you don't already have everything you desire. If you did, what would there be to look forward to?
Be thankful when you don't know something, for it gives you the opportunity to learn.
Be thankful for difficult times. During those times, you grow.
Be thankful for your limitations because they give you opportunities for improvement.
Be thankful for each new challenge because it will build your strength and character.
Be thankful for your mistakes. They will teach you valuable lessons.
Be thankful when you are tired and weary because it means you have made a difference.
It's easy to be thankful for the good things. A life of rich fulfillment comes to those who are also thankful for the setbacks.
Gratitude can turn a negative into a positive. Find a way to be thankful for your troubles, and they can become blessing.
As we all struggle through this present valley under the shadow of death, be thankful for the Coronavirus, for it teaches us to number our days so that we can gain a heart of wisdom.
And where does wisdom start?
Proverbs 1:7 reminds us, "the fear of the lord is the beginning of wisdom.
It continues to remind us in Acts, "for it is in Him that we live and move and have our being."
He has determined our pre-appointed times and the boundaries of our existences. We are warned in Daniel, "they that are wise shall shine as the brightness of the expanse; and they that turn the many to righteousness as the stars, for ever and ever."
We now fully realize that, no matter hard we fight and resist, this life is temporary and one day we must all cross the river of death. What we do here will determine over there if we will dwell in the house of the Lord forever with goodness and mercy, instead of the coronavirus, continually following behind us.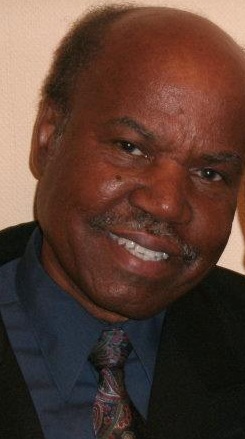 V. Knowles is a husband, father and prison minister with an interest in penning issues that serve to uplift mankind. He melds his love for Classic literature, The Bible and pop culture - as sordid as it may be - into highly relatable columns of truth, faith and justice. Hence the name: Just Thinking. If he's not buried in a book or penning his next column, you may find him pinned to his sectional watching a good old Country and Western flick. He is also the co-author of HOLA America: Guts, Grit, Grind and Further Traits in the Successful American Immigrant

Visitor Comments (0)
Be the first to post a comment!