Just Thinking: 10 Things Mr. Corona Has Taught Me
April 3, 2020 • By V. Knowles
A feast is made for laughter, wine maketh merry,but money answereth all things. Eccl. 10:19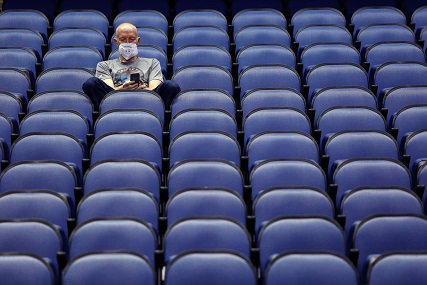 He that hath an ear, hear what the Lord is saying to us. What is the Lord trying to teach me during this pandemic as I struggle to fully appreciate the saying, "All things work together for good to them that love the Lord, who are the called according to his purpose."
Prince Charles has tested positive for the coronavirus. So has Tom Dempsey and Sean Payton of the New Orleans Saints football team in addition to numerous NBA players. Famous neurosurgeon, James Goodrich, has died from the infection and CNN journalist Chris Cuomo, brother of New York Governor, Andrew Cuomo, is now confined to his basement, shivering with a raging fever, shortness of breath, scared to death of infecting his wife and kids. We just learned of the passing of Ellis Marsalis, patriarch of the New Orleans musical family which includes trumpeter Wynton and saxophonist Branford.
Ten things that Mr. Coronavirus has taught all of us in descending order from the least to the most important. I invite you, dear reader, to make your own list so that you engrave them with an iron pen on the tablet of your heart forever.
10. This is Equal Ground - Governor Andrew Cuomo said it is the great equalizer and nobody is immune from being afflicted. It underscores the line from the Declaration of Independence, "All men are created equal."
9. People are Sacrificing for Each Other - There are many people who put the good of others above their own personal well-being. What would we do without the first responders, the valiant doctors and nurses or the diligent store clerks who risk their lives keeping our local grocery store shelves fully stocked? One of them has already died in Italy along with at least 40 doctors.
8. People are not in Control - People are beginning to understand that we are really not in control. As Dr. Fauci said, we do not determine the timeline - the virus does that. At best, we can only manage our reaction to it. Hence we are like chaff which the wind driveth away. So where and how we end up depends on the prevailing spiritual wind that we allow to drive us.
7. Thriving Businesses are Shutting Down - Pride and self-reliance have to be abandoned as businesses shut their doors and more than 3 million people are left jobless. Dalen Lacy, after he lost his warehouse job and 7-Eleven slashed his hours. he was forced to go to a local charity to get some handouts for his family.
"I've never had to actually do this," Lacy said as a gloved pantry worker hefted a box of food into the trunk of the car. "But I've got to do what I've got to do for my kids."
Do you remember how indignant some people felt when President Obama reminded us, "You did not build this all by yourself" Instead, it is painfully obvious that the statement by news anchors is so right on, "We will get through this together."
6. Good Economy is Second to Good Health - The economy and earning money is of secondary importance right now, now matter how we rage about how much we stand to lose. Money does you no good if you are dead. First things first. You need a healthy mind in a healthy body to establish and maintain a healthy economy.
5. Political Parties Don't Matter - To all media, conservative and liberal, not everything has to be about Trump and his image--whether negative or positive. The virus does not recognize borders, barriers, political positions or party affiliations. It is what it is and we have to deal with it as it is, not how it could have been, should be or will be. Forget about yesterday. Let us all do all we can to get through today or there will be no tomorrow to worry about.
4. People are praying - Thoughts and prayers are flying off our lips, like toilet paper off grocery shelves. I sincerely hope that they are not used in the same way. When we are full of it, they are used to wipe things clean, then they are flushed down the sewer drain, never to be thought about again, until the next time trouble comes our way.
3. Having a Lot Doesn't Matter Anymore - A man's life does not consist in the abundance of things he has, nor does peace of mind come from an overflowing bank account. Power or position do not help, our help only comes from God. As the songwriter says, "Our hope is in you, Lord."
2. It is not good for man to be alone - People are dying alone without relatives or friends, quickly disconnected from urgently needed ventilators and unceremoniously dumped, like yesterday's garbage, in a temporary morgue located in a refrigerated truck, parked out back. Some have yet to be identified by their loved ones. Sic transit gloria mundi. And so it ends for everyone, no matter your previous status in life.
1. God over everything - If we never knew it, we certainly are aware of it now, coming into full agreement with Jeremiah's statement, "Declare that this is what the LORD says: "The corpses of men will fall like dung upon the open field, like newly cut grain behind the reaper, with no one to gather it." This is what the LORD says: "Let not the wise man boast in his wisdom, nor the strong man in his strength, nor the wealthy man in his riches. But let him who boasts boast in this, that he understands and knows Me, that I am the LORD, who exercises loving devotion, justice and righteousness on the earth—for I delight in these things," declares the LORD.…"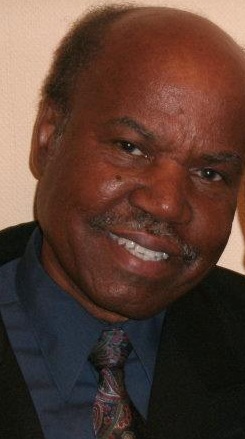 V. Knowles is a husband, father and prison minister with an interest in penning issues that serve to uplift mankind. He melds his love for Classic literature, The Bible and pop culture - as sordid as it may be - into highly relatable columns of truth, faith and justice. Hence the name: Just Thinking. If he's not buried in a book or penning his next column, you may find him pinned to his sectional watching a good old Country and Western flick. He is also the co-author of HOLA America: Guts, Grit, Grind and Further Traits in the Successful American Immigrant

Visitor Comments (0)
Be the first to post a comment!