Just Thinking: Grace Cures the Human Condition
May 26, 2020 • By V. Knowles
Blessed are the merciful for they shall obtain mercy . Matt. 5:7
Gracious words are a honeycomb, sweet to the soul and healing to the bones. Proverbs 16:24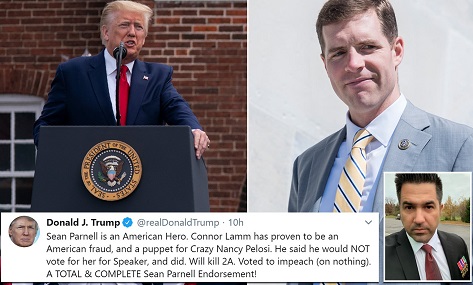 I am afraid for our president and I pray for him because I realize that we are all capable of the same shortcoming. We all have strengths and weaknesses. We all miss the mark sometimes. We all have days when we are shining beacons on the hill and days when we are cowering in the darkness of the cave or sweating behind the covering of a mask.
His tweets about military veteran Conor Lamb being an "American fraud" and the disdainful words he made about former prisoner of war John Mccain or his comments about erstwhile Attorney General Jeff Sessions all fall into the category of ungracious.
Most Trump supporters find this a hoot, a joke, a demonstration of his no-nonsense, tough approach to government and people. They like it. They approve of it. They find it appealing that he is so unafraid to speak his mind and lash out against all enemies, real and perceived.
They fail to notice, however, when attacked, he retreats into "victim mode," seeking sympathy, understanding and forgiveness, for that which he "never said" or that which we did not understand was "mere sarcasm."
Just because he is unable to see his fault, though, that does not mean that he is useless, worthless and cannot contribute to the cause. There are many "one talent" men and women in the world. All God requires is that each one maximizes his ability with all that God has given him or her, within the time frame that we have been allotted. There are some people who will never reach the level that you set for or expected from them. You need to understand that and be merciful, since the same thing can apply to you.
It is recorded in the book of Acts that the contention between Paul and Barnabas over John Mark was so bitter that they had to separate one from the other. John Mark, citing family issues, had abandoned them on their first missionary journey and Paul was concerned that he would let them down again. Baranbas, like he had done for Paul when the apostles were suspicious of his conversion and commitment, put his arms around the hapless disciple and decided to vouch for him. Literally, he was declaring by his action, "give the guy a break, we all mess up sometimes, everybody has a bad day."
In our zeal and confidence, we easily forget that we are all capable of failing to rise to the occasion and say or do things that we later regret.
Apostle Peter solemnly promised God that if all others failed him that he would "stand by his man." We all know what happened there, don't we? We do not always have days when we are walking on water or cutting off ears of Christ's opponents. There are days when we fall asleep, instead of watching and praying, or deny even knowing our Savior and benefactor.
Paul finally realized that when he wrote to Timothy in 2 Tim. 4:11, "Get Mark and bring him with you, for he is useful to me in ministry."
Jesus also restored Peter after the angel told Mary Magdalene to go tell the disciples and a disappointed, dejected Peter to meet the risen Savior in Galilee. (Mark. 16:7)
Once they met, he asked Peter three times, "Do you love me?" Then, he instructed him to go and feed his lambs and sheep. The Savior instinctively understood that a man with such passion and fervor like Peter, when finally structured and appropriately shaped, could do wonders in the kingdom.
Like Abraham, Jacob, Moses, Elijah, Job and David, we will one day be forced to utter "my bad" and perhaps more than once.
We need to ensure, by our attitude and actions, when that day comes that we will be able to find mercy.
We need to stop talking about how great we are and remember there is only one who is infallible, reminding ourselves daily what Jesus said to the snarky young lawyer.
GO AND DO LIKEWISE.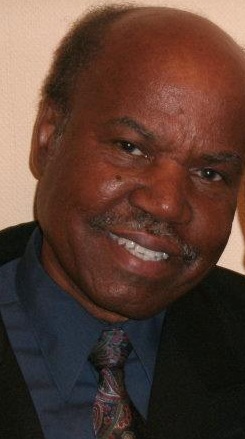 V. Knowles is a husband, father and prison minister with an interest in penning issues that serve to uplift mankind. He melds his love for Classic literature, The Bible and pop culture - as sordid as it may be - into highly relatable columns of truth, faith and justice. Hence the name: Just Thinking. If he's not buried in a book or penning his next column, you may find him pinned to his sectional watching a good old Country and Western flick. He is also the co-author of HOLA America: Guts, Grit, Grind and Further Traits in the Successful American Immigrant

Visitor Comments (0)
Be the first to post a comment!