The Sound of Christmas movie with Ne-Yo, strong remake
December 22, 2022 • By Tiffani Knowles
This Christmas, R&B singer-writer-producer Ne-Yo stars in a holiday remake of "The Sound of Music." It is appropriately dubbed "The Sound of Christmas" and the film features a slew of lesser-known actors alongside the Grammy-winning artist.
Just like in the Julie Andrews original, a nanny with a gift of song – Montana - (Serayah McNeill of "Empire"), is hired to help a widowed billionaire, Quentin (Ne-Yo), rein in his unruly set of children Dierdre (Alijah Kai) and Daniel (Blake James).
Awakening the children's love of music and perturbing Quentin's "gold-digging" girlfriend (Draya Michele), Montana, turns their world upside down, and for the better.
With the help of Quentin's mother (Roxzane T. Mims), Montana leads Quentin back to church and helps him heal from his late wife's death.
While a musical, the film features "studio-version" songs that punctuate a character's feelings in the moment but also preserve and expedite the plot of this one-and-a-half-hour screenplay.
Director Booker T. Mattison offers viewers a seasonal delight with a bit of real-world, ratchet drama interspersed with lessons about the Lord.
While not known widely for his acting roles (Stomp the Yard), Ne-Yo is nuanced and carefully portrays the stern yet caring nature of a husband and father still reeling from loss. He is met with a very sincere McNeill whose innocent beauty radiates from the screen.
Adapted by Mattison and writer Tiffany L. Warren, this BET+ original movie beats many of the Hallmark and Lifetime originals with larger budgets and a more well-known cast.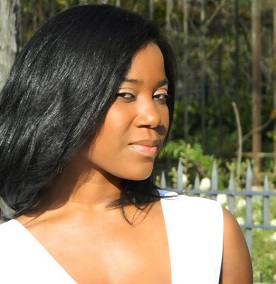 Tiffani Knowles is the managing editor and founder of NEWD Magazine. Her hope is to become as "newd" as possible on a daily by embracing truth, authenticity and socio-spiritual awareness. She is bi-vocational as she is the owner of two businesses and a professor of Communication in Miami, Florida. She is also the co-author of HOLA America: Guts, Grit, Grind and Further Traits in the Successful American Immigrant.

Visitor Comments (0)
Be the first to post a comment!
The public charge rule that rendered immigrants inadmissible or ineligible for green cards if they accept government assistance was overturned in September and new rule, allowing immigrants to receive food stamps, healthcare services and other government aid, took effect December 23, 2022.
Trump is like an aging boxer well past his prime, who does not know when to quit. Yet, which political stands in the wings? I think we all know.
Next week is the projected date for Donald Trump's return to power. Columnist V. Knowles wonders what will happen with the pro-Trump community.
Back To Archives