Trump's Sad Farewell to all his Greatness
December 22, 2022 • By V. Knowles
"And she said, "The Philistines are upon you, Samson! So he awoke from his sleep and said, I will go out as before, at other times, and shake myself free! But he did not know that the Lord had departed from him." - Judges 16:20
Stuart Varney, an erstwhile Trump supporter on Fox Business News, said after Trump declared his candidacy for the 2024 presidential election, "Trump just didn't have the 'old magic.'"
There is a time for every purpose under heaven - a time to gain and a time to lose. You've got to know when to hold and know when to fold.
Trump is like an aging boxer well past his prime, who does not know when to quit. Like Samson, deluded by past successes and victories, convinced he has still got it, terrified of becoming irrelevant, he stumbles on. All he knows to do is to fight, stay on the offensive and keep swinging. Unwilling or unable to adjust his tactics, motivated by his "gut," he repeats the same cycle over and over again with limited or no success. He does not recognize the game has changed and his opponents have wised up to his moves. Robert Gates who served under eight presidents of both political parties wrote that all the leaders he served were smart enough to listen to their advisers ― even if they didn't take their advice. Trump, he worried, would not.
Once unidentified whispers in the dark corners of the Republican party, the sounds of defaming are becoming louder. Off in the distance can be heard disturbing cries of "lock him up"--a brutal karma-like reminder of his 2016 campaign slogan against Hillary Clinton.
On Dec. 7, I responded to a New York Times article called "Trump Bedeviled by Company's Conviction and Senate Candidate's Defeat." It announced that it had been a tough week for Trump considering his Georgia Senate pick, Herschel Walker, had lost his chance at the Senate. Still, most damning was the verdict that convicted the Trump Organization on 17 counts of tax fraud. The company will face a seven-figure fine, hindering Trump's future endeavors.
I don't know why but, to my surprise, after I pressed post on my comment, stating that "Trump needs to stop clogging up the court's dockets with baseless arguments," I was met with 100 responses. It seems that MAGA nation has found it very difficult to get behind the man, let alone GOP faithfuls.
Mitt Romney, the 2012 Republican nominee for president, who twice voted to impeach Trump, responded, when asked about supporting Trump should he become 2024 nominee, "Absolutely not."
His antics have become stale. His M.O. has lost its appeal.
You must remember that he lost reelection by 7 million votes.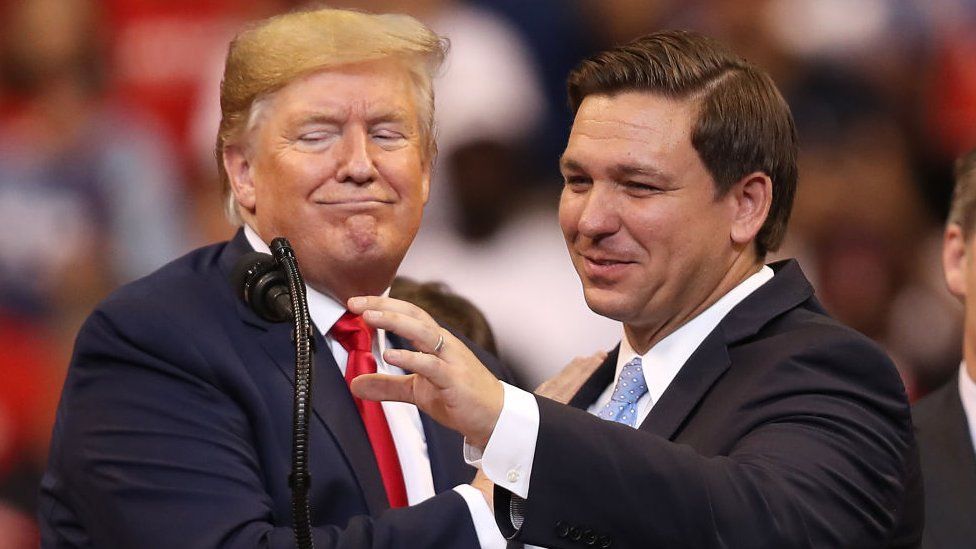 In the interim, considering all the legal jeopardy that surrounds him, do you think he has made up that gap?
Has his character, demeanor and attitude so excited people, so re-energized those wayward voters that they are willing to give him a second chance?
Well, perhaps in the land of alternative facts where Trump and the evangelical prophets who confidently predicted his 2020 re-election dwell. Yes, miracles do happen.
However, he may not even get the chance to compete in a rematch.
In the wings is his understudy -- the shifty, opportunistic Governor of Florida Ron Desantis. He remains silent, lurking in the shadows, biding his time, waiting for Trump to implode all by himself. When Trump is sufficiently weakened, at the right time, he will swoop in and deliver the knockout punch.
<
Trump is about to discover a hard truth about life, perhaps, for the first time.
NOBODY WINS ALL THE TIME--every dog has his day and his day may be over.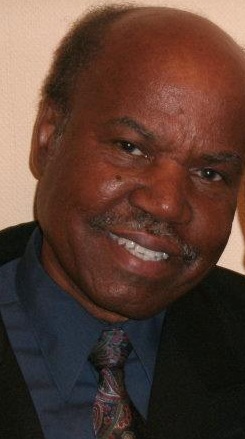 V. Knowles is a husband, father and prison minister with an interest in penning issues that serve to uplift mankind. He melds his love for Classic literature, The Bible and pop culture - as sordid as it may be - into highly relatable columns of truth, faith and justice. Hence the name: Just Thinking. If he's not buried in a book or penning his next column, you may find him pinned to his sectional watching a good old Country and Western flick. He is also the co-author of HOLA America: Guts, Grit, Grind and Further Traits in the Successful American Immigrant

Visitor Comments (0)
Be the first to post a comment!
The public charge rule that rendered immigrants inadmissible or ineligible for green cards if they accept government assistance was overturned in September and new rule, allowing immigrants to receive food stamps, healthcare services and other government aid, took effect December 23, 2022.
This Christmas, R&B singer-writer-producer Ne-Yo, stars in the BET+ original holiday remake of "The Sound of Music" directed by Booker Mattison.
Next week is the projected date for Donald Trump's return to power. Columnist V. Knowles wonders what will happen with the pro-Trump community.
Back To Archives