Just Thinking: God was at The Masters
April 17, 2019 • By V. Knowles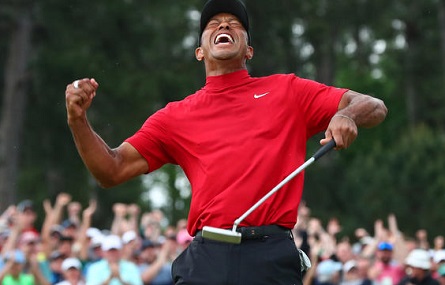 He is a womanizing Buddhist who has been in the news for all the wrong reasons. What can he teach me – a Christian man - about a God that who he does not regard or worship?
Yet, I was humbled, when looking for God and spiritual lessons this week. I found his fingerprint in a golf game on the greens of Augusta National.
God and His presence is everywhere and he reminded us this past Sunday in Georgia.
"For God's gifts and his call are irrevocable." - Romans 11:29
So, for all of us who are fast approaching the point where you complain to God: "Surely I have cleansed my heart in vain, and washed my hands in innocence, for all day long I have been plagued and chastened every morning." - Psalm 73:14.
For those about to give it all up, if you could only muster up the courage, rekindle the fire and zeal to give it one more shot, here is what can happen, courtesy of the winner of the 2019 Masters Tournament.
At 43 years old, a distant 10 years from the last time he stood on the top of the winner's podium, all but written off as totally washed up, Eldrick Woods Jr. knows the thrill of a comeback.
No matter how far you have fallen, no matter how many indignities you have suffered, no matter how much pain you have endured, you can still rise again to stand on top of the mountain.
With God all things are possible.
Take a page out of the book of Daniel, look again at the life of Joseph, read one more time the account of Isaac in Genesis 26:13--19.
They had stopped up the wells of water, quarreled over the life giving liquid, not once but three times. Isaac did not waver or bemoan his misfortune, but he dug again in a place he called Rehoboth because he said, "For the Lord has made room for us, and we shall be fruitful in the land."
And the same can happen to all of us, struggling in obscurity, lost in the darkness of failure, God has not forgotten or given up on you.
Get up.
Stand up.
Dig again and that dream that was birthed in you so long ago will come to life.
You can experience euphoria beyond what Tiger feels today after receiving congratulations from Donald Trump and Barack Obama. His moment in the sun is temporary and fleeting.
Before you lies the admiration of the God of the universe whose appreciation for your effort will last for eternity.
All you have to do is ignore the naysayers, the doubters and your own feelings of inadequacies and pay heed to the immortal words of Larry The Cable Guy, "GET ER DONE."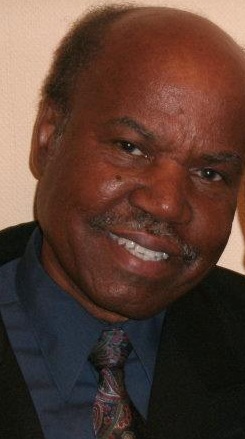 V. Knowles is a husband, father and prison minister with an interest in penning issues that serve to uplift mankind. He melds his love for Classic literature, The Bible and pop culture - as sordid as it may be - into highly relatable columns of truth, faith and justice. Hence the name: Just Thinking. If he's not buried in a book or penning his next column, you may find him pinned to his sectional watching a good old Country and Western flick. He is also the co-author of HOLA America: Guts, Grit, Grind and Further Traits in the Successful American Immigrant

Visitor Comments (0)
Be the first to post a comment!