Pulpit Predators: It's not just Father so and so...
January 20, 2010 • By Tiffani Knowles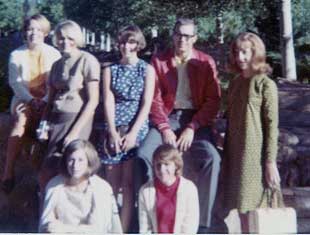 A devout, church-going teenager, Christa Brown was always present for Sunday services, Bible studies and church-wide rallies. She was deferential and pious, faithful and compliant. Her only crime was not mistrusting the one man who served as her spiritual support - Tommy Gilmore, the Youth and Education Minister at First Baptist Church of Farmer's Branch, Texas.
When a touch of comfort becomes a compassionate embrace, then escalates to an inappropriate kiss, what can a girl taught to believe that her minister has her best interest at heart do?
Brown, who was 15 years old at the time, didn't understand the secret, sordid relationship between her and her minister; but, it was a matter of following the lead of the "man of God."
Circa 1969: Tommy Gilmore pictured in red jacket, Christa Brown standing
"He used examples of Noah and Abraham and Mary from the Bible and said 'Where would we be if they had insisted on understanding everything that happened to them,'" said Brown. "He told me to "lean not on my own understanding" and, essentially, used my own faith as a weapon against me."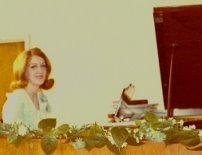 Brown, now 50, is the Baptist Outreach Director of Survivors Network of those Abused by Priests (SNAP), a national, self-help organization of victims of sexual abuse by clergy.
As alluded to in the Oscar-nominated motion picture, Doubt, the Catholic Church has been embroiled in a great deal of controversey in the past decade because of its clergy abuse, mainly against boys.
David Ocampo, 26, remembers vividly the sexual indiscretions of his teachers at the all-boys school in Bronx, NY, Cardinal Hayes High School in 2002.
Mildred Colon, then 34, was a Spanish teacher at the school, and would end up being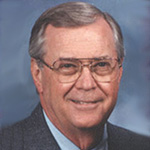 charged with three counts of third-degree rape, for several sexual encounters at a Bronx motel with her 16-year-old student.
"I remember her trying to get with some of us seniors, the juniors and the sophomores," said Ocampo, who was 18 at the time. "She would wear tall hooker boots and lick lollipops all day in a really provocative way."
While SNAP was founded to help victims abused in the Catholic church - a large animal to tackle in and of itself, since Brown joined the organization they have set in on an equally difficult animal to wrangle -- the Baptist denomination. With over 16 million members, it is the largest Protestant denomination in the U.S.
"The Baptist denomination is the largest and they are one of the only groups that have not instituted an internal system or review board for handling such crimes," said Brown, who was the first abuse survivor to address members of the Executive Committ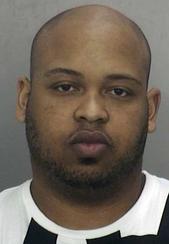 ee of the Southern Baptist Convention in Nashville, Tenn.
According to the records kept by Brown and the team at StopBaptistPredators.org, new cases seem to be surfacing weekly.
The crimes of a 28-year-old worship leader and youth minister disrupted a well-known Baptist church in Coral Springs, Fl. last November.
Russell Dion Lewis, on staff at Church by the Glades, was arrested on one count of custodial sexual batteryand 10 counts oflewd and lascivious molestation. This could mean up to 15 years in prison.
He was alleged to have maintained a five-month consensual relationship with a 14-year-old girl at the church.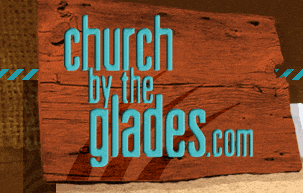 "While I've read that it was consensual, you and I both know that there is now way a 14-year-old girl can consent to something like that," said Brown. "As much as they'd like to believe they're not, teenagers are still kids. Their brains are not fully developed."
In fact, under Florida law, a 14-year-old cannot legally consent to sex.
The pastoral staff at Church by the Glades declined an interview due to the sensitivity of the ongoing investigation.
"It's just too fresh," said Tom Albright, Executive/Worship Pastor at Church by the Glades. "We are still working through, processing, healing, etc."
Church by the Glades boasts 4,800 congregants and has gone out of its way too hook the unchurched.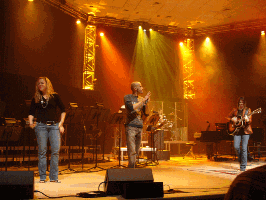 In 2009, they promoted a sermon series on stripping away false values with the slogan "The World's Largest Strip Club." Attendees were prompted to "get naked with 5,000 of your closest friends without ever taking off your clothes."
While the church's contemporary spin on faith is not the cause of this worship minister's indiscretion, Brown blames a parent's lack of vigilance.
"You can't put these people on pedestals. I think there is a tendency to trust clergy too much," said Brown. "We need to see them as ordinary human beings who can commit horrible deeds."

Visitor Comments (0)
Be the first to post a comment!
Next week is the projected date for Donald Trump's return to power. Columnist V. Knowles wonders what will happen with the pro-Trump community.
Power facilitates access to money which maintains said power and influence over a society. This is the reason systemic racism exists in America. Can a believer understand this?
New York native Jose Figueroa Jr. has made it to the May live shows on NBC's "The Voice" Season 20 with a dominant Christian song selection and a gratefulness to the God.
Back To Archives