Just Thinking: This is Your Life Revisited
September 17, 2014 • By V. Knowles
Dave Benton, WCIA-News anchor of Champaign, Illinois, made a personal newsworthy announcement recently. He revealed on the air that his doctors have told him that his brain tumor is too large for surgery and he has only 4 to 6 months to live.
This caused me to reflect once again upon our single, solitary, tenuous fleeting association with life. Below is a column I wrote back in January that I trust will remind us of the importance of owning our lives.
---
Recently, I viewed a telecast about a determined African-American teenager in North Carolina.
Every member of her family and a great majority of her friends and neighbors are obese because of poor diets. Albeit, overweight herself she confidently stated during the report that she will not be a statistic, prematurely landing in an early grave . Most of her acquaintances are afflicted with diseases such as hypertension and diabetes which are caused by excess weight. However, she has decided to do something about it and has implored and petitioned the school officials and governmental authorities to provide more healthy food choices in the cafeterias. She has also encouraged her family and friends to grow vegetable gardens and consider healthier meal options.
On the island of Jamaica, more than 75 percent of children are born out of wedlock. Many have never had the privilege of walking in the wedding of a brother, sister or cousin.
One lady I know has seen all of her siblings raise multiple children while unwed. Yet, she has not fallen prey to that disease.
Why is that?
The answer came to me in a conversation with my wife about her youthful, formative years.
While growing up, she saw firsthand the effects and tragic consequences of poor decision making. Simply, she decided that she would be different.
Without exception, she, the above and anyone who is successful in life has made a conscious decision that there must be a better way and, "Come hell or high water I am going to find it and walk in it."
They are keen observers of the human condition and become resolute in their attitudes to avoid the pitfalls of life.
They are shrewd in their approach to life and wisely make decisions based on the mistakes of others and not their own failures.
Their actions demonstrate they have made certain lifetime resolutions and declare to the world, the flesh and the devil.
I am not going to make excuses and will not allow influences, circumstances or culture to deter me from my goal. This is my life and I have one shot at it. I will live it according to my rules and standards and not allow anybody or anything to determine how I do it.
I will become fully involved in it.
I will not be a spectator in the stands watching my life unfold on the field below me.
I will not be a bemused onlooker as the script of my life is directed by a callous world.
I intend to be a full participant in my situation and thoroughly conversant with the road that leads to my destiny.
I will no longer permit McDonald's or KFC to influence me to ingest meals that will harm my body and shorten my life.
I will not listen to that unemployed boy with the beltless, loose-fitting pants and exposed drawers who seeks to seduce me, impregnate me and abandon me with children I cannot afford to maintain.
I will pay attention to sound advice and good counsel which will serve to propel me to my goals.
I will avoid anything that is detrimental to me physically, emotionally or spiritually.
I will heed the Savior that loves me eternally , whose plans for me are good and beneficial and will ensure that I end up well.
And when all is said and done and the sun sets on my day, I will be able to proclaim I achieved my aims through Christ who strengthened me.
I fought a good fight.
I kept the faith.
Henceforth, there is laid up for me a crown of righteousness which my Lord shall give unto me and I will live in a place where I will not struggle or worry anymore.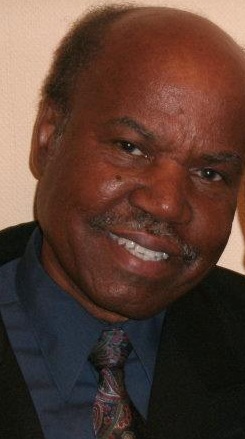 V. Knowles is a husband and father with an interest in penning issues that serve to uplift mankind. He melds his love for Classic literature, The Bible and pop culture - as sordid as it may be - into highly relatable columns of truth, faith and justice. Hence the name: Just Thinking. If he's not buried in a book or penning his next column, you may find him pinned to his sectional watching a good old Country and Western flick.

Visitor Comments (0)
Be the first to post a comment!
Christian actress Edwina Findley stars in the cast of Tyler Perry's new drama series If Loving You Is Wrong slated to premiere on OWN: Oprah Winfrey Network on September 9.
This is for the mature, Christian man only! Life coach Tobi Atte calls you out. Here are 11 things that are keeping you from true love and marriage.
It sounds gross. But pushing a pen cap, a paper clip or even a Q-Tip in your ear isn't helping you. It's hurting you. Read columnist Shari Grant's 3 reasons against cleaning our ears.
Back To Archives