Just Thinking: The Ghosts of Mississippi
July 23, 2014 • By V. Knowles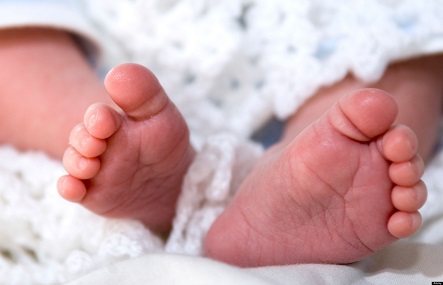 Last year, researchers at the University of Mississippi at Oxford were elated as preliminary results demonstrated they had finally conquered the HIV virus in newborn babies. They had administered a regimen of a drug cocktail mixture to a newborn and subsequent tests showed no sign of the disease.
However, in a report this month, the child – now 4 – has been reported to be living with the ailment once again with even more damage to her immune system.
One of the disappointed doctors remarked, "it was like a punch in the gut."
The baby and her mom got regular care and treatment from the University of Mississippi Medical Center until she was 15 months old. Then, they disappeared, missing months' worth of drugs.
As my mind reflected upon the above, I recalled whenever I heard the name of Mississippi it has always been associated with disappointment, disillusionment and disgust.
Notwithstanding, natives like Elvis Presley, author William Faulkner, actor Morgan Freeman and talk show host Oprah Winfrey, there seems to be a negative aura and air of bad luck surrounding that state.
Dogged by their horrific past, they never quite make it over the hurdles of life, subsisting in an atmosphere of one step forward and two steps back.
So renowned for their mistreatment of minorities, they were singled out in the historic, "I have a dream" speech of Martin Luther King as "a state sweltering with the heat of injustice, sweltering with the heat of oppression."
Some unspeakable cruel acts have occurred on the roadways, lawns and fields of Mississippi and too much innocent blood has
been spilled on the ground that the earth is crying out for retribution.
Too much human potential and promise wasted, so many young lives, genius and creativity untimely cut down.
It is not surprising that the Mississippi delta was the birthplace of the blues, that sad plaintive musical genre that speaks of unrequited love, cheating spouses, empty pockets, unfulfilled dreams, people flat on their backs and down on their luck.
In 1933 at Hazelhurst, Mr. Robert Johnson, widely considered the greatest blues musician, died as a result of a poison from the hands of an unknown assailant. He was 27 years old.
In 1955, 14 year old Emmitt Till was kidnapped and savagely lynched in Tallahatchie River, Miss. by a crazed white mob for allegedly whistling at a white woman.
Medgar Evers, a civil rights worker was assassinated on the front lawn of his home at Jackson, Miss. in 1963 by a rabid Byron de la Beckwith, chairman of the white citizen's council.
James Chaney, Mickey Schwerner and Andrew Goodman young activists, leading the charge for human equality and barely out of their teens, were murdered near Philadelphia, Miss. in 1964.
During the '90s, the violence extended to the burning of black churches and houses of worship.
Nothing apparently was sacred enough to escape the object of their wrath and hatred.
In a documentary about the freedom riders, Harry Belafonte, noted musician and civil rights activist, uttered a very telling statement about this state. He said despite obvious progress he still today does not trust Mississippi as he does not ever feel safe there.
Here is food for thought: if a community devotes so much time and energy in tearing down the lives of the other guys, when do they find the time to pay attention to erecting and enhancing their own?
Consequently, the state of Mississippi has ranked at or near the bottom in education, economic achievement, technological advancement and supply of skilled workers.
Is it Karma?
Did they plant seeds of destruction in the universe and are now reaping a whirlwind of despair and discouragement?
I prefer to think that the answer is found in the following scripture verses.
"I am a jealous God visiting the iniquity of the fathers on the children to the third and fourth generation." Exodus 20:5.
"Righteousness exalts a nation but sin is a reproach to any people." Proverbs 14: 34.
"The fathers have eaten sour grapes and the children's teeth are set on edge." Jer. 31:29.
Sin has long lasting and unintended consequences. Shakespeare put it even more succinctly, "the evil that men do live after them."
Evil is metastatic like cancer, eventually corrupting the whole body and rendering it ineffective.
It is also said that past behavior is indicative of future action and character.
Perhaps they need to call for a day of atonement or a collective call for repentance in that beleaguered area as they did in the country of South Africa. Then they would exorcise those pesky ,persistent demons from yesteryear which are hampering their progress and hindering their mobility.
For without forgiveness there is no future.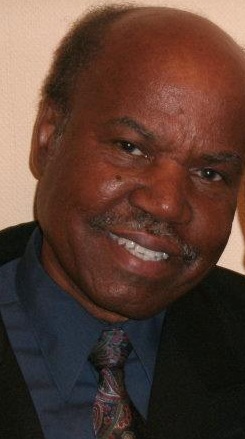 V. Knowles is a husband and father with an interest in penning issues that serve to uplift mankind. He melds his love for Classic literature, The Bible and pop culture - as sordid as it may be - into highly relatable columns of truth, faith and justice. Hence the name: Just Thinking. If he's not buried in a book or penning his next column, you may find him pinned to his sectional watching a good old Country and Western flick.

Visitor Comments (0)
Be the first to post a comment!
Why can't a woman keep a man? Well, our newest columnist Coach Enrico Knowles shares news from The Male Room. Here are 7 tips for ladies to keep their relationships on track toward marriage.
Wondering why you can't find your Boaz, your David or your Joseph? It may have to do with your preconceived notions, says columnist and relationship coach Tobi Atte. Read his 9 reasons for your singleness, ladies.
During July 28-August 1, you can showcase your product or services FREE of charge on LifeZone TV, a 24-hours Christian television station based in Queens, NY.
Back To Archives