Trading Beauty For Ashes in Vietnamese Memoir
July 10, 2009 • By Tiffani Knowles
Homepage Thumbnail Design By Michael Pariso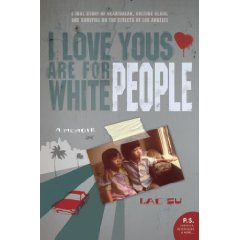 "There smites nothing so sharp, nor smelleth so sour as shame."

When 14th century English author William Langland penned those words, he must have known well the intense reek of reproach.

And, while he may have never felt the public humiliation of being robbed his last few dollars and mother's food stamps in broad daylight, nor the embarrassment of being beaten by his father and stripped naked for stealing from the family savings, shame is an acute emotion with which he and most human beings - regardless of culture and creed - can relate.

However, as putrid as shame is, completely divorcing oneself from it lies in full disclosure.

That is, telling your story.
It was a decision that author Lac Su, who narrowly escaped Communist militia men with his family in Vietnam and emigrated to a seedy West Los Angeles neighborhood at the age of 5, made when he wrote his true-life memoir
I Love Yous Are For White People.
Involuntarily leaving the comfort of his spacious Da Nang home and family's lush tomato garden, he entered a world where prostitutes flagged johns freely on his block, crack pipes littered sidewalks and Mexican gangs wore both menacing tattoos and welcoming grins.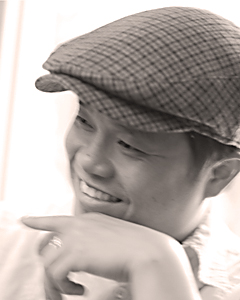 In Su's truth-telling, he lifts the gritty and widely disregarded story of the American immigrant from obscurity to an unensconced platform where readers have no choice but to engage with it.
Not only that, they must regard it as a hero's story and one that can never be divorced from the complex American mosaic.
Su tells us how it takes magnificent valor to exchange one's homeland for an incredibly diminished quality of life where succulent Vietnamese fare is replaced by meager meals of rice and eggs.
It takes uncommon faith to exchange one's birth name for another -- merely to shake the ridicule that the socially unacceptable name Phat Bich brings in the new country.
It takes courage to engage in new, strange cultural mores like the desire to speak the previously unknown phrase, "I Love You."
In his book, Su bares all the countless barriers of separation encountered while he and his family adapted to living in the U.S. in the '80s.
He masterfully tears open the inconsistencies present in living in a strict Vietnamese home, yet still having to navigate the outside world home to Latino street thugs and Hollywood pop culture.
Why couldn't his father love him like Mr. Drummond loved Willis and Arnold? Why was his noble use of the words, "I love you, Pa" met with a heavy-handed slap to the face?
Lac Su, who works to advance psychological and emotional health as a profession, does not withhold this line of questioning from his readers as he hopes to move us from ignorant judgment to critically incisive empathy.
With each transparent penstroke, Su offers audiences an inside look at his exchange of shameful ashes for the beauty of hope and a new tomorrow.
Simply,
I Love Yous Are for White Peopl
e is a story of redemption.

Visitor Comments (0)
Be the first to post a comment!
I was told once that there is no joy in dating a guy who doesn't dance. Au contraire. Turns out it can be just fine if you use these 5 tips.
We are all Haitians. we are Africans. We are Puerto Ricans simply because of one thing Trump cannot get: we are all humans. After hearing from Mayor Carmen Cruz, can and should we help the stranger?
Last night, you listened to Donald Trump describing immigrants from Africa, Haiti and El Salvador as people from sh*t hole countries. While you may be convinced that he is right, here's a story of a real-life sh*tholer, from rags to riches.
Back To Archives