From Russia, With Love: What of Modern Mail-Order Brides?
July 13, 2011 • By Christina Valladares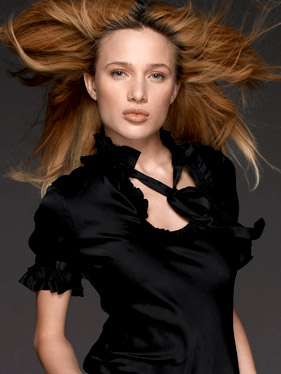 Have you ever spotted an exotic, international beauty with a run-of-the-mill Joe the Plumber type and wondered, "How did he ever score her?"
In the age of Facebook and Twitter, the internet is making the world a lot smaller, especially for finding love. Dating sites such as Match and Eharmony are becoming acceptable means by which Americans find romantic partners.
Yet, while some find partners in a twenty-five mile radius, others look for them in a 2,000-mile radius. Try Russia, China and Colombia on for size.
The public may remember Natasha Galkina, runner-up of America's Next Top Model Cycle 8. She climbed her way to the top of the pack on the show. All the while, the authenticity of her marital status was questioned.
Galkina was born in Russia, but married an American man, Stuart Hagler, 21 years her senior, when she was nearly 20 years old and living in Moscow. They started communicating when she was 18; he visited her in Moscow and continued to pursue her for nearly a year before the pair finally tied the knot in his hometown of Richardson, Texas.
For this, she was labeled the Russian mail-order bride.
"... When they said 'mail-order bride' I didn't even know what that was! I had to have someone tell me. And that's not what I am. You know how these men do intercontinental stuff? We dated before I came over to America," said Galkina, in an article in Zimbio.com.
Mail-order bride was a term coined in the 19th century during the California Gold Rush. Personal ads for companionship have a rich tradition in America. During the last third of the 19th century, for instance, the San Francisco-based Matrimonial News promoted "honorable matrimonial engagements and true conjugal facilities" for men and women.

Mail-order requests for brides became popular because out West, men could prospect for gold but rarely for respectable females. Most women were left back East, so the guys engaged them long-distance, then got hitched.

Many lived happily ever after. But as author Chris Enss tells us about frontier teacher Eleanor Berry in the introduction
to her book

Hearts West: True Stories of Mail-Order Brides on the
Frontier

: "Her mail-order husband misrepresented himself in his letters and the marriage lasted less than an hour."
Now, in the 21st century, the tradition continues and so do people's reservations concerning it.
International dating services such as A Foreign Affair have aided thousands of American men in finding partners across the globe.
Bud Patterson, Vice President of Domestic Operations at A Foreign Affair, rejects the label of "mail-order bride company" and the stigma that comes with it.
His company, instead, is "a respectable International Introduction and Singles Tour company," he says.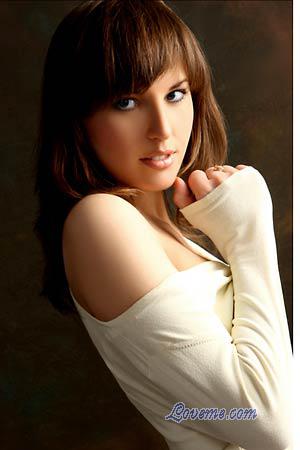 For an estimated $4,925, American clients can get a full tour to select regions around the world.
Once there, clients take part in various "socials" where they meet women in the area.
Clients can select the Latin American tour, visiting countries such as Colombia, Costa Rica and Peru, while the Eastern European tour focuses on Russian and Ukrainian cities like Odessa, Nikolaev and Kherson.
Patterson claims that the women they introduce to their clients are intelligent and not at all vulnerable.
"In the past 16 years, had we at any time developed a reputation for not acting in the best interest of our ladies, we would have gone out of business as there would have been no ladies for our men to meet. Our foreign women are incredibly smart, socially savvy and far too self-respecting to allow any abuses to take place," said Patterson.

The question being asked then is: Why don't these women find suitable partners in their own country?

In the Former Soviet Union, there are at least 12 million more females than male, according to recent census figures.
"If every male in the FSU got married and stayed married - and they don't - there would still be millions of women with no life-partner because there simply are not enough men," said Patterson. "Why shouldn't any of those women - teachers, nurses, real estate agents, engineers and beauticians - have a chance to meet a nice guy from another culture and have the husband and family they so desire?"

While some may view the pursuit of a partner abroad as comparable to creating a profile on Match.com, others view the "mail-order bride" practice as a blend of prostitution and slave-trade.

The Tahirih Justice Center, a nonprofit organization in Falls Church, Va., that protects immigrant women, views the international match-making industry as a dangerous feeding ground for women.

They estimate that the number of mail-order marriages in the U.S. more than doubled between 1999 and 2007, when up to 16,500 such unions were sealed.
"While some "brokered" relationships end in happy marriages, others do not, and the abusive situations can be horrific," said Heather M. Heiman, Senior Public Policy Attorney at Tahirih Justice Center.

Heiman states that in Tahirih's experience, foreign brides are often particularly vulnerable to abuse and exploitation. They are dependent on their fiancée/husbands for immigration status and are often isolated from a support network of family and friends.

In addition, once they arrive in the United States, they may speak little or no English, and they may not know domestic violence is a crime or where to seek help if they are being abused.
The dangers in international match-making are noted on the organization's website.
Such a case took place in New Je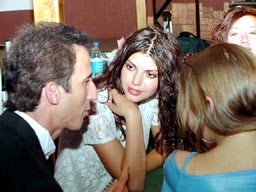 rsey where a 26 year-old Ukrainian engineer named Alla bled to death on the floor of her car after her husband Lester Barney, 58, slashed her throat in front of the couple's 4-year-old son, Daniel.

Barney fled with Daniel from the scene, the parking lot of the boy's daycare center, but after an Amber Alert was triggered he turned Daniel over to a friend and was taken into custody by police.
Alla had been granted a restraining order against Barney a few months before and had been given temporary custody of Daniel.
Patterson explains that while such cases do exist, A Foreign Affair works closely with women to ensure that abuse is not taking place.

"Actually we have an excellent reputation among our female clients for running the most classy, appropriate and integrity-driven service of all such agencies," said Patterson. "Women in this process are definitely not forced to do anything they don't want to do. Their participation is entirely voluntary and no intelligent guy would even think of trying to force a foreign fiancée into anything she was not comfortable with or ready for."
Furthermore, Patterson explains that they verify the ages of all women who join A Foreign Affair's service and never allow minors to participate.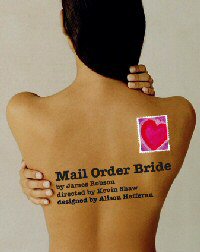 "We are fully compliant with IMBRA (International Marriage Broker Regulation Act of 2006) requirements, which ensures women receive general background information about every guy they meet or correspond with," said Patterson.

There is also Fiancée Visa that each client pays for as part of the matching package. This visa process requires an interview with a U.S. Embassy official.
"Women are also informed of their future spouses background data and given resources to report any instances of abuse once they enter the US," said Patterson.
Meanwhile, organizations such as Tahirih stand guard.
Tahirih provides direct legal services for immigrant women and girls fleeing violence in Washington D.C., Virginia, Maryland, and Houston, Texas, and can assist with referrals for other parts of the country.

Visitor Comments (3)
The public charge rule that rendered immigrants inadmissible or ineligible for green cards if they accept government assistance was overturned in September and new rule, allowing immigrants to receive food stamps, healthcare services and other government aid, took effect December 23, 2022.
This Christmas, R&B singer-writer-producer Ne-Yo, stars in the BET+ original holiday remake of "The Sound of Music" directed by Booker Mattison.
Trump is like an aging boxer well past his prime, who does not know when to quit. Yet, which political stands in the wings? I think we all know.
Back To Archives