Education Meets Hip-hop Music
November 2, 2011 • By Andre Barracks
"Mainly what I write is for the average New Yorker/some mc's be talking and talking
trying to show how black people are walking/but I don't walk this way to portray
or reinforce stereotypes of today/like all my brothas eating chicken and watermelon
talk broken English and drug selling/see I'm telling and teaching real facts/now when some act in rap is kind of wack/and it lacks creativity and intelligence/but they don't care
'cause the company is selling it/it's my philosophy on the industry" -
"My Philosophy"- KRS-ONE (knowledge ruling supreme over nearly everyone)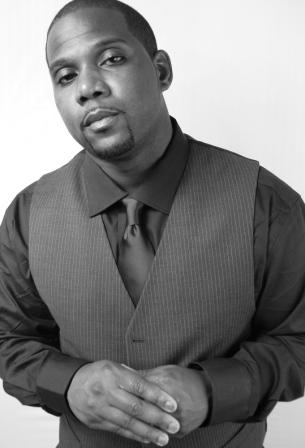 For Larry "Lak" Henderson, his journey into the world of hip-hop began in his third grade lunchroom, making beats on the table, free-styling, and beat boxing.

But while hip hop music may have been his first love, there was another hobby that had his heart, too.
When his aunt assigned him a book report on the Narrative of the Life of Fredrick Douglas in the fourth grade, she ignited the avid reader in him.
"I read everything from religion to politics and everything in between - fiction, non-fiction, autobiographies, conspiracy theories and the list goes on," said Henderson.
Smart Music Entertainment, a New Jersey-based company dedicated to using hip-hop as an educational tool, is the product of those two worlds colliding.

"The lyricist and the reader. The rapper and someone who understands the importance of education," said CEO/co-founder Henderson.
This year, Smart Music Entertainment released its first major CD project: Lesson One: Hip-Hop and Education.

It is an album that features songs on African-American history, geography, politics, money management and more. Although Lesson One is geared toward youth, Henderson says it is a "family album." The project has no profanity or offensive language. However, some gripping, raw content is portrayed in songs like "Slavery."

"It is a very hard track. We approach slavery in such a way that you're almost going back and reliving it," said Henderson.

A song that pays homage to African-American women in politics is called "Congress Women." The song highlights how Black women have formed and transformed history.
Henderson earned a Bachelor of Arts in Communications with a minor in Africana Studies and a specialization in Labor Studies from Rutgers University.
Educational research has documented the use of music as a viable tool to aid and enhance learning. Studies have shown that exposing a child to great music - as a listener and as a player - is good for brain development.

"Nothing activates as many areas of the brain as music," says researcher Donald A. Hodges, Covington Distinguished Professor of Music Education and director of the Music Research Institute at the University of North Carolina at Greensboro.
In addition, research shows an increase in cognitive and reading skills when music and learning are paired.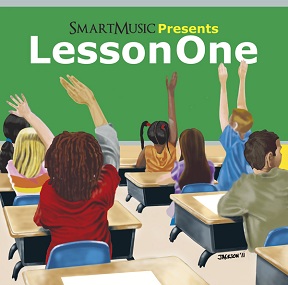 Henderson's company is predicated on this fact -- music has the ability to slip into one's subconscious. A person can learn something without even realizing it.

"Repetition is the key to learning. You listen to it, you get into the music, you like the flow, it's music that you can enjoy," said Henderson. "One of the things that separates this form of educational music from others is that our sound is more of a soulful, hip-hop sound. It's easy to listen to and you'll want to play it over and over again."

Not only has Smart Music released their first album, they have begun providing workshops centered around the project.

"Students have the opportunity to participate in a discussion about the importance of education, watch videos from the Lesson One CD and engage in dialogue with each other about facts learned from each song," said Henderson. "We send them home with the CD and study guide to help them digest the music on their own and continue the learning beyond our workshops."
Teaching Language
Hip-hop has been stigmatized by many different attributes over the years. One such stigma is the use of urban vernacular in rhyme and straying away from proper English.

However, Smart Music looks to change that perception, while remaining true to the art form.

"We encourage people of all age groups to read, read, read and then read some more! Reading expands your vocabulary which results in better language skills," said Henderson. "We hope that this inspiration leads people to want to pick up a book and expand their vocabulary and improve their communications skills."

Growing up in an urban environment, Henderson himself understands the drawbacks that 'improper English' can have, but does not "discourage the use of slang in certain situations and environments."

"For example, enslaved Africans spoke in codes to throw off the slave masters," said Henderson.
While the Lesson One CD contains educational lyrics, Henderson was adamant about each song having an authentic hip hop sound.

"[It had to] sound like hardcore hip-hop music and that the soul isn't missing and that I'm not sounding too preachy," said Henderson.
A feat, indeed.
The first two tracks recorded for the Lesson One CD were "First 25 Presidents" and "Invent."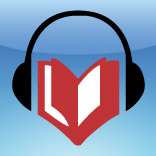 A lot of research was put into gaining the content for each song. The information had to be relevant, interesting, and able to be infused with the flow of a song.

"Invent" highlights the inventions and improvements made to inventions by Black people.

"First 25 Presidents" details the first 25 presidents of the United State and offers specific details about them that young people do not normally learn in their classrooms.
Feedback about this debut album remains positive.
"My children enjoy the sound and show a high-level of interest in the subject matters discussed throughout Lesson One. The subjects are not part of their regular school curriculum so the CD has really supplemented their learning beyond the classroom, and has further complimented what we teach at home," said Deon Stephenson, a parent who purchased Lesson One.

Stephenson claims his children's retention of the information has been above average.

"The most notable example of this is when I conduct youth workshops. I perform songs from Lesson One and then ask students to tell me what facts they learned from the songs that I performed. The amount of correct responses always let's me know that we're moving in the right direction," said Henderson.
The company is currently on a school tour and hopes to meet other like-minded artists to collaborate on future educational musical projects.

Visitor Comments (0)
Be the first to post a comment!
Kate Spade, the co-founder of the international handbag brand, was found dead by suicide on Tuesday, June 5.
Israel Houghton and Sonny Badu headlined Memorial Gospel Fest in Miami on May 26 at Eglise Evangelical Church in Miami Gardens.
Eric Greitens, the former governor of Missouri, has just resigned his office under a cloud of ostensibly criminal behavior and moral lapses. Are modern politicians living Adam's legacy?
Back To Archives