African Feminism vs. Western Feminism
March 7, 2012 • By Tiffani Knowles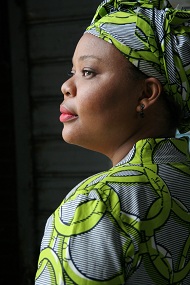 When Leymah Gbowee was a pubescent little girl in Liberia, she remembers how her father protected her and her four sisters from the secret ritual that would serve to bind them to their village. It is the ritual that plagues over 100 million women and girls around the world. Female genital mutilation.
"He stood his ground that [he] would kill anyone who would try to hurt any of [his] daughters," Gbowee (pronounced BOW-EE) told NEWD. "Of the five of us, not one of us went through any one of those practices."
Gbowee was one of the lucky ones and she knows it. Her childhood was the kind to defy culture and tradition.
"My upbringing defied what the typical African setting would say I went through," said Gbowee.
While she grew up in a poor, middle-class - she calls it - village in the West African nation of Liberia, her upbringing was different, so different that it molded her into a feminist (she might say she was forced to become one because of the absence of brothers), an activist, a peace-builder and the 2011 Nobel Peace Prize laureate.
When a bloody civil war ravaged her country from 1980 to 2003, Gbowee - someone who was raised not to tolerate injustice - became agitated.

She soon realized it was women who would have to bear the greatest burden in ending the conflict. She began organizing Christian and Muslim women to demonstrate together, founding Liberian Mass Action for Peace.

Their greatest weapons: non-violent protests and a sex strike.

Believing that "if women are inspired, it rubs off," she would speak and hold peace-building workshops in and around her country, teaching women to understand the great power they held - in both mind and body. Her book chronicling her journey in the struggle reflects the same message: Mighty Be Our Powers: How Sisterhood, Prayer and Sex Changed a Nation at War.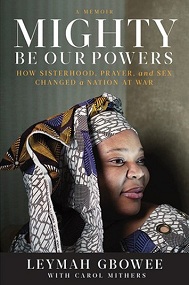 Gbowee's part in helping to oust Liberian president Charles Taylor was featured in the documentary Pray the Devil Back to Hell. Gbowee is a single mother of six, including one adopted daughter, and is based in Accra, Ghana, where she is the executive director of the Women Peace and Security Network (WIPSEN-Africa).
Conflict - which is not just peculiar to Liberia - complicates lives, especially those of women. Women living in conflict regions of the world are victims of rape, sex trafficking, disease, infant mortality and other atrocities. Yet, these issues are many times swept under the proverbial rug as heads of state or humanitarian groups take great pains in dealing with other facets of a country's rehabilitation.
"Liberia has 994 deaths per every 100,000 births. Sierra Leone is even worse. 1200 to every 100,000. In this day and age, we shouldn't have these numbers," said Gbowee. "It was because when we started rehabilitating our countries, we did not make maternal health a priority."
Her work in connecting the role of women to peace-building and security is what many would say makes her an "African feminist."

And, certainly, galvanizing thousands of women to protest in the streets of Liberia and deny their husbands sex would warrant an invitation to join the prestigious African Women Leaders Network for Reproductive Health and Family Planning in 2010.
The AWLN is composed of high-profile women leaders from 15 countries across Africa. These women include high level government officials, parliamentarians, the former Prime Minister of Burundi and first ladies. It also comprises leaders from a broad spectrum of civil society, business and the arts.
Their hot button issues are reproductive health and family planning; however, they differ on many of the issues championed by Western feminists, even if they sometimes use the same terminology.
"For us, the fight is to dignify what the African woman does, not to try to get her to do what the African man does," said Dr. Hildra Tadria of Uganda, AWLN member and co-founder of African Women's Development Fund, the organization that coordinates the Network along with the International Planned Parenthood Federation-Africa Regional Office (IPPF - ARO).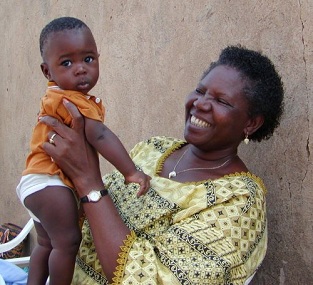 Unlike many Western feminists who tout gender neutrality and the "anything you can do, I can do better" mentality, African feminists do not attempt to rob the man of his value and worth. They simply want to be given value and worth, as well.
"I had a friend that told me 'every time I cook and produce the children, I contribute the same way as he does when he goes out, gets the money and builds a house. So, we have equal rights to the house that's built,'" said Honorable Ruth Kavuma, AWLN member and former member of parliament in Uganda. "In Uganda, that house would belong to the man, the land would belong to the man. 'But, if I have children and he loves them, then perhaps he wouldn't even have gotten this house because he wouldn't have felt the need or responsibility to do so.'"
Living in a society where women are treated like property rather than as human beings, African feminists are seen as radicals. However, they want what most women in the United States have and take for granted.
Domestic Peace
A report released by the American Journal of Public Health in May 2011 based on new statistics says that between 2006 and 2007, 400,000 women had been raped in the Congo - a rate 26 times higher than what the United Nations has been reporting. The study said these rapes were taking place in conflict areas as well as in the homes of the victims.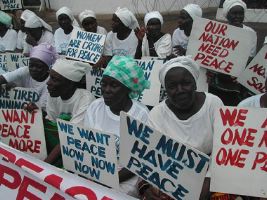 Gladys Fri Mbuya from Cameroon told Voice of America in 2011 that while many Americans hear only about rape and domestic violence from Africa in the conflict-ridden Congo, she said the problem is rampant across the continent.


"It cannot be just Congo," said Mbuya. "Domestic violence I think is everywhere. And it is more rampant in Africa because of our culture. Basically it is encouraged by some households. You grow up, you see your parents fighting and you grow up thinking that fighting is a normal thing for families. They give the impression that your husband is like your father, he has the right to correct you, he has the right to beat you."
Leymah Gbowee recalls growing up around domestic violence.

"I would see men and elders beating women and think, 'This is not right,'" she said.
In the United States, though, according to the Department of Justice, a criminal convicted of rape can be sentenced on average to more than 9 years. Also, a Tennessee governor is working to stiffen crime against domestic abusers. His proposition is the "Repeat Domestic Violence Offender" bill, which would mandate at least 45 days in jail and a $350 to $3,500 fine for a second offense, and at least 120 days' jail time and $1,100 to $5,000 fine for the third and subsequent offenses.
Reproductive Health and Rights
"Like we all have the freedom to tie our head the way we want to, reproductive rights should be that way. Just as a woman possesses her brain, she possesses her body, too," said Gbowee. "When it comes to provision of service, we should have a say."
In a 2007 report released by the Guttmacher Institute, at least half of 15-19-year-olds in Burkina Faso, Ghana, Malawi and Uganda did not receive any sex education because it is not offered at their school, they drop out of school before reaching the grade in which sex education is offered, or they have never attended school.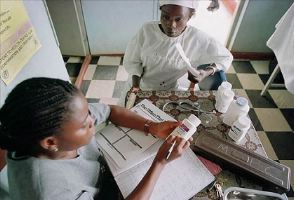 In the United States between 2006-2008, most teens aged 15-19 had received formal instruction about STIs (93%), HIV (89%) or abstinence (84%).
Though nine in 10 young Africans in the four countries have heard of HIV, fewer than 40% of 15-19-year-olds can both correctly identify ways of preventing the virus and reject common myths about HIV like you can be cured of AIDS by sleeping with a virgin or you can contract it from a mosquito bite.
Some 24-44% of these at-risk adolescents did not know of a source for contraceptive services and 31-67% either had never heard of STIs or did not know of a source for STI care.
"We are getting young girls getting pregnant at 12 because they don't know their own bodies and they are not allowed to access the commodities," said Kavuma.
For many in Africa, reproductive health and rights are shunned for fear that it means "abortion" or "saying 'no' to your husband," which are very taboo in their culture. The women of AWLN believe this is only a way to shroud the truth.
"Reproductive rights is not synonymous with abortion. That is more of an end result in many of the gaps in reproductive health, of knowledge, awareness and access," said Jane Kiragu, AWLN member and a human rights lawyer in Kenya.
Currently, 20 states in the U.S. and the District of Columbia mandate both sex and HIV education; one state mandates sex education alone, and another 13 states mandate HIV education
Delayed Marriage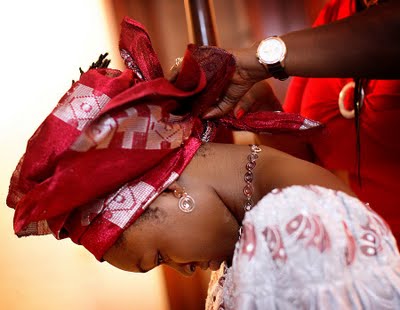 According to a report by the BBC last year, in Ethiopia's Amhara Region - an impoverished rural farming area - half of all girls are married before they turn 15. In this area, the lure of a bride price causes many families to push for early weddings.

"In one of my trips to one of the communities where someone was being forced to marry early, the women determined their top 3 priorities," said Gbowee. "One was if women were empowered economically, then they would not encourage their daughters to stay in abusive marriages or encourage them to marry early."
In rural Ethiopia, the bride can sometimes be as young as seven.
In the United States, early marriage is, for the most part, unlawful. Both men and women can marry only when they reach the age of adulthood, which is 18. Women in America are given the right to be children.
Gender Equality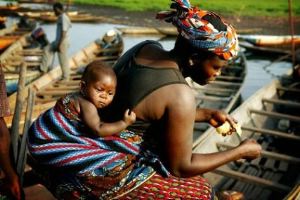 In most developed nations, women take for granted the right they have to work and to earn a wage that is, for the most , comparable to a man, to hold seats of political leadership and to - at times - switch gender roles with their male counterparts.
African feminists are asking for gender equality as it is reasonable within their societies.
"We are born within certain societies. Since social practices and culture are so dynamic, it is important than even that culture does not devalue the worth of any human being," said Kiragu. "We've heard of the head and the neck. These are all efforts actually to ensure that we understand that you cannot have one without the other...even though you have different genetic makeup and societal expectations. Both male and female are partners in the family context."
However, in order for there to be gender equality in African culture, men must join the African feminist movement and empower their African women, regardless of the sacrifice it would mean.
Gbowee's father gave up the right to sit among the men of his village in order to ensure the health and well-being of his daughters.

He gave up the absolute power he could potentially have had over a more docile set of daughters if they had only been circumcised. Yet, in him relinquishing that power, it served to fashion Leymah Gbowee into the woman we know today.
"Someone gave me the requirement for empowerment and it was a man. In order to empower, you must be ready to give up some of your power," said Gbowee.

Visitor Comments (4)
Next week is the projected date for Donald Trump's return to power. Columnist V. Knowles wonders what will happen with the pro-Trump community.
Power facilitates access to money which maintains said power and influence over a society. This is the reason systemic racism exists in America. Can a believer understand this?
New York native Jose Figueroa Jr. has made it to the May live shows on NBC's "The Voice" Season 20 with a dominant Christian song selection and a gratefulness to the God.
Back To Archives