Meet the Dance Contestants on In The Mix Talent Search
July 15, 2012 • By Tiffani Knowles
L.I.V.E. (Living in Victory Everyday)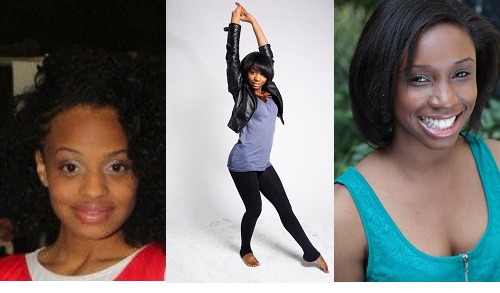 Bio: L.I.V.E is a dance ministry team that was started by Sherille Grant and is composed of herself, Naimah Jackman and Christina Celestin. They are a group of women who are showing forth their anointing through their movement of praise and worship. L.I.V.E will began to grow in number of dancers and hope to continue on with the dance ministry by ministering at various events worldwide.
City Info: Brooklyn, NY

Style of Dance
: Bio: Debbie Gonzalez is Christian singer/songwriter who was born and raised in New York City. She has sung for the Lord since she can remember. Her album is due to be released Fall 2012.
City Info: New York City

Genre: Contemporary Praise

BROKEN IN WORSHIP

Bio: Broken in Worship is a group birthed by Ali Willingham, a native of Deptford, New Jersey and a recent 2011 college graduate of the University of the Arts with his BFA. He is also the Artistic Director of the up and coming dance company " True Men Worship."
City Info: Deptford, NJ

Style of Dance: Contemporary

To view the In The Mix competition on LifeZone TV, click here.

Visitor Comments (0)
Be the first to post a comment!
Is the human being so naturally inclined to deceive? Columnist V. Knowles gives evidence for why we so often tend to hide, shroud and cheat
Isn't love anything but ordinary? Well, South Florida's dancehall reggae artist Ordinary proves that statement to be oh-so-wrong! Music critic and columnist Billy Delgado dishes about Ordinary's newest 2-disc album Love and Relationships.
Another how-to guide? ___________ for Dummies? Well, don't knock it yet! Columnist Shari Grant raves about the brand new career guidebook by first-time author Marie Saul. It's not stuffy or snooty. It's real, she says.
Back To Archives