Barclays Center Arena Gives Back
September 20, 2012 • By Tiffani Knowles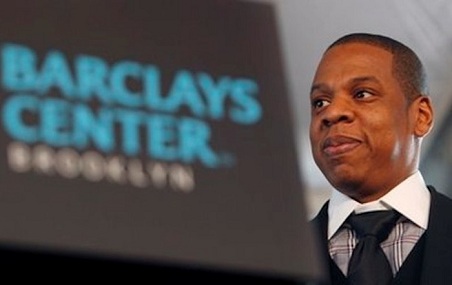 After almost a 10-year uphill battle between the city, community organizers and the Forest City Ratner Co. (FCRC), the Barclays Center in Brooklyn, New York will be unveiled on Friday, September 21 all while giving back to the community a little of what many think they took.
The Downtown Brooklyn Neighborhood Alliance (DBNA) will hold the first sweepstakes for its Community Tickets Program for events at the Barclays Center, the brand spanking new 675,000-square-foot arena.
The program provides complimentary tickets-via a sweepstakes system-for nonprofit organizations serving residents, particularly in Brooklyn Community Boards 2, 3, 6, and 8 (areas nearest the Arena), and allows Brooklynites who might not otherwise have the funds or opportunity to attend an event at Barclays Center.

The Rev. Dr. Herbert Daughtry, pastor of The House of the Lord Church and founder of the Downtown Brooklyn Neighborhood Alliance, will administer the sweepstakes, which will take place at a 6:30 pm event at the church.
Organizations eligible for the sweepstakes include nonprofits in areas nearest to the area-community-based organizations, schools (public or charter), other educational groups, and religious organizations. To date, approximately 30 community groups have applied for complimentary tickets and the first of them will receive up to 50 Upper Bowl Tickets, four Lower Bowl Tickets, and seating in a suite for Barclays Center events in September and October, with the exception of Nets preseason games. As part of the Atlantic Yards Community Benefits Agreement (CBA), FCRC will provide the complimentary tickets for the various events at Barclays Center.
In 2005, FCRC signed the first-ever Community Benefits Agreement (CBA) in New York City to accompany a major development project, a concession for many of the organizations that were concerned about the impact an arena of that size would have on the community of downtown Brooklyn; an increase in traffic was a major negative factor.
The CBA was a legally binding document signed with eight Brooklyn-based community groups representing local residents and contains specific project benefits related to housing, jobs, small business programs, community amenities, environmental assurances and arena usage.

DBNA, one of the signatory groups to the CBA, is working to provide amenities for residents near the Atlantic Yards Project. It seeks to create a vibrant community for those of all ages and income levels through the establishment of a comprehensive community health and wellness center; early childhood, youth and senior citizens centers linked through an intergenerational initiative; and a Project Gallery for documenting and celebrating the creation of the CBA, as well as Brooklyn's rich history.
Hip hop mogul Jay-Z, the Brooklyn native and minority owner of the Brooklyn Nets, will open a sold-out concert series from September 28-October 6 in the venue that will serve as the home of the basketball team.

Various officials will be on hand Friday to cut the ribbon on the arena, including Forest City Ratner chairman and CEO Bruce Ratner, Mayor Michael Bloomberg and Russian billionaire Mikhail Prokhorov, who bought the majority of the team and 45% of the arena in 2009.
The Brooklyn Nets will commence their inaugural 2012-13 season at Barclays Center on Thursday,November 1, 2012, when they play the New York Knicks.

Other scheduled events include NCAA college games, professional boxing, concerts, the Ringling Brothers and Barnum and Bailey Circus, and Disney on Ice. For more information on events, visit www.barclayscenter.com.
The House of the Lord Church is located at 415 Atlantic Avenue in Brooklyn. For more information on the Community Tickets Program and to apply for free tickets, visit www.thedbna.com.


Visitor Comments (1)
Is the human being so naturally inclined to deceive? Columnist V. Knowles gives evidence for why we so often tend to hide, shroud and cheat
Isn't love anything but ordinary? Well, South Florida's dancehall reggae artist Ordinary proves that statement to be oh-so-wrong! Music critic and columnist Billy Delgado dishes about Ordinary's newest 2-disc album Love and Relationships.
Another how-to guide? ___________ for Dummies? Well, don't knock it yet! Columnist Shari Grant raves about the brand new career guidebook by first-time author Marie Saul. It's not stuffy or snooty. It's real, she says.
Back To Archives