Men Speak Out About Rape at Lehman College
May 1, 2013 • By Alicia Ramsay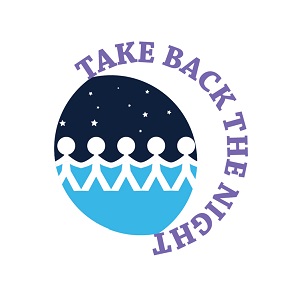 "Sometimes you don't have to say no to mean no," said a student during the Open Mic portion of Lehman College's 3rd annual Take Back the Night event. "Wait means no. Keeping your legs closed means no. Being silent means no."
One after another, students, staff, and guests came forward and broke the silence about being survivors of rape, domestic violence, and sexual abuse as the event concluded. Some read poems, while others gave words of encouragement and support.
The event attracted 180 attendees this year including veteran guest speaker and CEO of Stop Abuse Campaign, Andrew Willis.
"Take Back the Night this year was a great success!" said Nicole Madonna Rosario, a Counselor at Lehman College. " It started with the cohesion from the planning committee which included a greater student presence than ever before. We more than doubled attendance this year which was outstanding! The speakers and performers were all dynamic and authentic and courageous. Each one had their own message of hope, change and healing. This set the stage for the students to take charge of the Speak Out and share their personal stories of survival and hope. This became a platform of personal healing, connection and community. The evolution of Lehman College's Take Back the Night is amazing and we hope to keep growing this event into a New York City event that becomes the beacon of hope and change for all survivors and advocates in the NYC area."
Held in the Lovinger Theatre in the Music Building on Wednesday, April 24 from 5pm-8pm, the aim of Take Back the Night was to honor those impacted by Sexual Assault and Domestic Violence.
The event was successful in bringing awareness and empowering survivors through a community resource fair, survivor stories, artistic expression by Price of Silence and Sigma Phi Rho, a campus walk, and closing open mic and candlelight vigil.
During the community resource fair, held on the Campus Walkway from 2pm-5pm, students were able to gain information about sexual abuse and domestic violence safe houses, and hotlines. Representatives from Sanctuary for Families were present along with the Violence Intervention Program, NYC Human Resources Administration, Lehman's Wellness Education and Rainbow Alliance among others.
An important resource that is sometimes overlooked is the health of those affected by rape and sexual abuse. Often times the abuser won't use a condom and will force the victim not to use birth control.
Furthermore, abusers target a variety of individuals, ranging in gender, age and sexual orientation.
With opening remarks by Rosario, Director of Lehman's Counseling Center Norma Cofresi and Dean Holloway, one of the guest speakers shared his story.
Patxy Peguero was molested at age of 5 by a member of his extended family. He was taken to a nearby park by his home and was forced to perform oral sex.
About 81 percent of child abusers are someone the child knows (a parent/caregiver, other relatives, neighbors, friends, or persons considered family), according to Safe Horizon, the largest victims' services agency in the United States.
"I remember thinking, what is this? I felt that my body betrayed me," he said. " Because I thought that I was going to die. My body physically was there but my soul was gone. For the first time in my life I was extremely powerless..."
Peguero experienced symptoms of post traumatic stress immediately after his sexual abuse, as common with many victims and survivors.
According to Safe Horizon, child abuse and neglect have long been associated with post-traumatic stress disorder in children and in adults who suffered abuse. Additional symptoms include panic and dissociative disorders, attention deficit and/or hyperactivity disorder, depression, anger and anger. Many times, these adults turn to drugs and alcohol.
Currently a senior at Lehman College, Peguero remained silent for years because of fear, shame, and not knowing how to express what had happened to him.
"Being a man means that we can have multiple emotions and feelings and it's O.K. to get help," he said. " I didn't know that asking for help could help me to become powerful. I always thought that asking for help would make me appear weak, that I was not man enough. But, asking for help has been the most act of kindness I've done for myself."
It's often difficult for men to speak out about their abuse because society has categorized them as protectors and being victims of abuse classifies them as weak.
Denise Atherley, president of the Rainbow Alliance at Lehman College, also agrees that men are silenced because of the way society has projected the character of a man.
"For my culture, the Hispanic culture, there's this kind of machismo that exists there," said Atherley, 21. "That men have to uphold a certain role and anytime that is questioned just a little bit they'd rather not speak about it. That also heightens the silence within the community so overall...with men in general, they are less likely to speak out but it happens primarily in Hispanic and African American communities."
Peguero attended a family psychology class, spoke with a therapist in 2006, and visited India which helped him to break free of his silence and empower himself.
"I'm not going to let this man to continue hold me hostage over my life," he said. "To forgive someone doesn't mean that you're going to invite the person over for dinner, but it's you releasing your shame. What's happened in the past is already done."
Forgiveness is one aspect of letting go of the past, while justice is the other.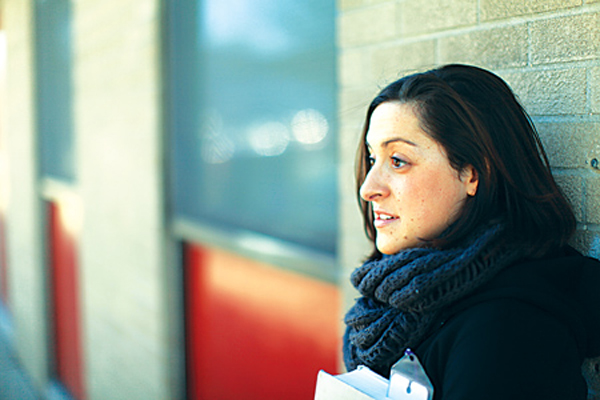 Lydia Cuomo, the keynote speaker that evening, has fought the justice system to acknowledge what happened to her and is still fighting for legislation to sign off on it.
Cuomo, a current teacher in the South Bronx, was vaginally violated by then off duty police officer Michael Pena in 2011.
It was her first day on the job on a Friday morning, just after dawn, when Pena approached her and asked for directions to the 1 train. She was awaiting her principal who would be picking her up and taking her to the school where she'd be teaching.
Her morning soon shifted from first day jitters to horrific assault as Pena dragged her into an alleyway, pressed his service gun against her thigh and threatened her life. Though she offered him her jewelry, cell phone and wallet, she soon realized that he was not interested in any of those but had ulterior motives.
"For a long portion of time there was a gun pressed to my face and I thought wow twenty-five years was good," said Cuomo. " How're they gonna tell my dad? Are they gonna find my body here? Who's going to find out? I'm never going to get this job..."
The first round her jury could not come to a conclusion on the vaginal penetration, and hung on the rape charge. Rape is only defined as vaginal penetration in New York state. Oral and anal assaults are currently defined in New York as criminal sexual acts. In the June trial, Pena pleaded guilty to rape (which was the vaginal penetration).

He received 75 years in March of 2012.
"I knew I was going to go back because I knew he raped me," said Cuomo. "And right is right and rape is rape and they needed to call him a rapist."
When they returned to court in June, Pena pleaded guilty of rape.
Bronx Assemblyman Mark Gjonaj supports the "rape is rape" bill and will be introducing new legislations surrounding it and domestic violence.
Those legislations include housing and procedures regarding domestic violence to be established in hospitals, available ongoing training and additional programs about domestic violence for staff among other services.
He spoke with passion to the attendees at Lehman College.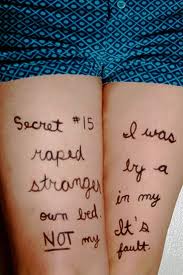 "We must support and encourage programs such as Take Back the Night which educate and promote awareness," said Assemblyman Gjonaj. "...We need more emphasis and training on being able to see the signs of those victims. We need to train our teachers, coaches, principals, therapists, religious leaders and, yes, even the students."
Among the number of women, men and children who are breaking the silence are individuals in the LGBTQ (Lesbian, Gay, Bi-sexual, Transgender, Queer) community.
According to the Center of Disease Control and Prevention, bisexual women (61.1 percent) report a higher prevalence of rape, physical violence, and/or stalking by an intimate partner compared to both lesbian (43.8 percent) and heterosexual women (35 percent).
"I feel that individuals in the LGBTQ community are less inclined to really speak out against the abuse that they are experiencing because there's more fear that exists there," said Atherley. "Anyone that's in an abusive relationship always has that fear of the retaliation that may come from speaking out and it's even more so in the LGBTQ community because there's a fear of homophobia that exists there."
Despite the negative labels that victims of rape and sexual abuse endure, Assemblyman Gjonaj spoke words that destigmatized them.
" You're not alone," said Assemblyman Gjonaj. "This is not a way of life, it's not your fault, you are the victim, that no means no and rape is rape."
Lehman's 3rd annual Take Back the Night event was presented by Lehman College's Student Affairs, Student Government Association and Counseling Center.
Stop Abuse Campaign, Sanctuary for Families and RAINN are Lehman community partners where victims and survivors of rape, sexual abuse and domestic violence may confide among other sources.

Visitor Comments (0)
Be the first to post a comment!
While the conservative right is all hot and bothered about incoming congresswomen Rahida Tliab and Alexandria Ocasio Cortez, did we forget about Donald Trump?
Seeing as we are up in arms about the "Surviving R. Kelly" docuseries, have we ever stopped to wonder how he is only one of many artists who has been influenced by a hyper-sexualized culture in music as well as who has influenced the culture, in kind?
Poor and disadvantaged people address needs before values. There may be more of a reason why Black People vote Democratic in the United States.
Back To Archives