Natural Hairnamix: Get Ready to Tie the Knot
May 29, 2013 • By Rossette Allen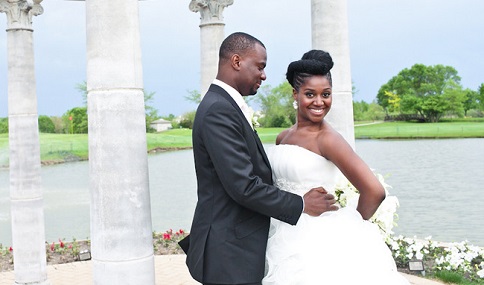 Summer is a very popular season for weddings and the month of June is officially the most popular wedding month of them all. Careful planning and preparation is a vital part of any successful wedding.
For the bride, the bridal gown and bridal hairstyle are of extreme importance in setting off that stunning, draw dropping, head-turning look.

Over the years, brides have opted for the more traditional bridal hairstyles -- soft romance curls, worn loose or an updo with cascading curls. For a very long time, ladies with natural hair would not even entertain the thought of wearing their hair in its natural state on their big day. Alternatives such as flat ironing, pressing, or in extreme cases reverting to a relaxer was often explored. Weaves were also a common choice for naturals who sought that look.
With the recent natural hair revolution, naturals have developed a new pride and boldness with sporting their hair in its natural state. From the red carpet to the runway, from adverts to the aisles, natural hair has become more and more popular and an increasingly socially acceptable fashion trend.

Brides need not shy away from rocking their own natural, God-given head of locks on their wedding day. Regardless of your length, texture, color or curl pattern, there are undoubtedly cute ways in which to style your hair that will give off that wow factor.
Before considering a suitable style there are some things that need to be considered in advance to guarantee a successful styling experience:
Choose Your Hair Stylist
Identify a natural hair stylist or a general stylist in your community who is able to do natural hair. This is very important as an appointment needs to be secured and a testing date scheduled. With natural hair, it is advised to do a hairstyle trial in advance to ensure that the stylist is able to create the style that you are going for and also that the veil or head piece is able to work with the style of choice.
Mind the Season
Pay attention to the season that your wedding date will fall in and, if possible, research weather trends in that particular season. Natural hair has multiple personalities that react differently based on climatic conditions.

In the summer time, for example, when it is very humid, natural hair tends to get frizzy and depending on the degree of the humidity, well-defined curls can end up looking like a pouf ball.

If your wedding is by the beach, it may not be a good idea to wear your hair loose as the wind and the elements that it brings can leave your hair looking much different from what you started out with.

For weddings during the cold season it is important to pay attention to the fact that natural hair is particularly dry during this season and may require added moisture to look its best. Consulting with your stylist and doing your own research will help you determine which styles are best suited for the season in which you will get married.
Amp Up Your Regimen
Up the ante with your hair care regimen in the months leading up to your big day. Having strong, healthy hair will improve its appearance and give you that fabulous look. Start doing deep conditions as needed and be sure to get that long overdue trim if that is the case. Ensure that you keep up your protective styling and take all the necessary steps to ensure that your hair is at its healthiest when you tie the knot.
Get a Compatible Veil
Be sure to shop for a veil that will be compatible with your hairstyle. Depending on the length and volume of your hair you will have to carefully select the headpiece or hair accessory that works best for you. Be sure to have it ready for when your stylist does your hairstyle testing.
Regardless of the stage that you are in on your natural hair journey, you will totally be able to wear it in a very sophisticated way.
If you're still not convinced, here are 6 wedding day natural hair options that are workable for different natural hair stages:
1. Teeny Weeny Afro (TWA)
Brides with a TWA can rest assured that they can rock they short hair and still look absolutely stunning. The advantage is that it removes one element of wedding day stress usually associated with the struggle to be on time. This wedding day hairstyling option is effortless and yet very sophisticated.
2. Big Afro Puff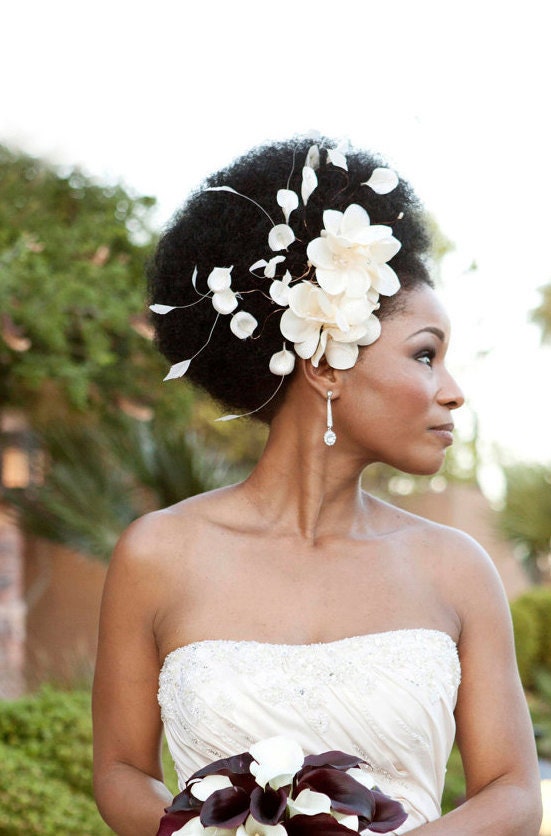 This hairstyling option is also pretty easy to achieve and will hold up very well in most weather conditions. It is another time saving hairdo that can be adorned with a bold hair accessory of your choice to give it that very classy and formal look.
3. Protective Style
If your hair texture is of such that it tends to get frizzy or easily loses its definition if exposed to certain weather, then there is always the option of styling your hair in a very elegant protective style updo. This styling option will hold up all day long and is very classy.

4. Dreadlocks Updo
Dreads are very versatile and present a wealth of styling options, especially those with longer lengths. They can be easily styled in an updo
that is very low maintenance. The styling variations are endless and different accessories can be added to modify the look.
5. Twist Out
Medium length hair can be pinned and accessorized and makes for a beautiful wedding day hairdo. It is easy to wear and easily achieved. It presents the option to transition the hairstyle into
a more dramatic pin up for the reception to add variety.

6. Curly Hair Messy Updo
A messy updo is a great way to style curly hair that may not otherwise be able to hold up in certain weather conditions.

The messy curls are intentionally made to have that fizzed look making it perfect for that effortless hairdo without the worries.
There are many classy and fabulous ways that naturals can wear their natural hair with confidence. Break away from the stereotypes and embrace your inner and outer natural beauty and allow it to radiate on one of the most special days of your life.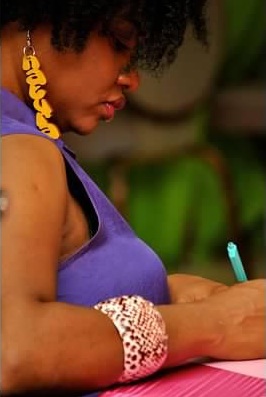 Candie's Natural Hairnamix was birthed a few months after Jamaican native Rossette "Candie" Allen began her natural hair journey in May 2010. She gears this column toward naturals, transitioning naturals, aspiring naturals and the naturally curious, sharing experiences, expertise and experiments while celebrating emancipation from chemical slavery.

Visitor Comments (2)
The public charge rule that rendered immigrants inadmissible or ineligible for green cards if they accept government assistance was overturned in September and new rule, allowing immigrants to receive food stamps, healthcare services and other government aid, took effect December 23, 2022.
This Christmas, R&B singer-writer-producer Ne-Yo, stars in the BET+ original holiday remake of "The Sound of Music" directed by Booker Mattison.
Trump is like an aging boxer well past his prime, who does not know when to quit. Yet, which political stands in the wings? I think we all know.
Back To Archives