Caribbean Heritage Month Kicks off with Caribbeanness Dialogue
June 1, 2016 • By Tiffani Knowles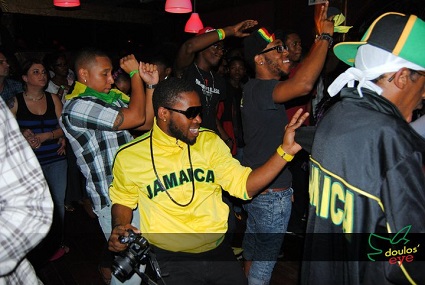 As a kick off to Caribbean Heritage Month in the U.S., arts and museum educator Stephanie Cunningham is hosting a panel discussion called "Caribbeanness Expressed Through the Lens of Arts and Culture" at the Bronx Arts Space, 305 East 140th Street #1A in Bronx, New York on June 5 from 1-4 p.m.
Cunningham, the child of a Jamaican mother and a Trinidadian father, is the co-founder of Museum Hue, an organization that works to increase diversity in patrons, professionals, and cultural producers in the creative industries.
"It is my desire to highlight creatives of Caribbean descent and discuss/demonstrate how Caribbean culture is expressed through their various practices," said Cunningham. "Traditions of the islands show up in their work but they have also formed new interpretations and are tackling social issues creatively through their writing, visual art, and performances."
It's a region that is definitely worth its own month because based on data from the last U.S. census, the U.S. is home to 3.5 million immigrants from the Caribbean, accounting for 9 percent of the total foreign-born population. More than 90 percent of these immigrants came from Cuba, the Dominican Republic, Jamaica, Haiti, and Trinidad and Tobago.
In fact, one-third of this population resides in the New York-Northern New Jersey-Long Island, NY-NJ-PA metropolitan area, according to Migration Policy.org
However, while many in the U.S. are familiar with the region for its spicy food, gorgeous beaches/vacay spots, cool breezes, melodic music and colorful carnivals, Cunningham says "there is more than what meets the eye."
The Bronx Art Space is featuring the work of visual artist Carlos Jesus Martinez Dominguez in its current 19-artist exhibition: "Tyranny's Tear: Mending a Dominican Trauma," a walk-through of three decades of the brutality of the Trujillo dictatorship in the Dominican Republic.
Dominguez will be a featured panelist at the "Caribbeanness" program on June 5 along with Suhaly Bautista-Carolina (Engagement & Education Manager at Creative Time), Erin Hylton (School Programs Coordinator at The Studio Museum in Harlem), Author Tiffani Knowles (Hola America: Guts, Grit, Grind and Further Traits in the Successful American Immigrant), Niama Safia Sandy (Anthropologist, Curator, and Cutural Specialist).
"The panelists are arts and culture professionals that I truly admire and respect and believe that more people should know about their work. Their background and practice is a true reflection of the vastness of their Caribbean-American heritage and experience," said Cunningham. "The dialogue between them will be a rich example of how Caribbean culture is expressed in their practice and why they decided to let their identity speak through their work."
She says a discussion about how one's "Caribbeanness" affects one's work is necessary in the United States because "too often people of African descent are lumped into one idea of what Blackness is when our cultures and experience throughout the Diaspora are vast."
"I want to highlight that the Caribbean and its people have played a significant role of the culture throughout the region and the West," said Cunningham.
The panel discussion "Caribbeanness Expressed Through the Lens of Arts and Culture" at the Bronx Arts Space is free and open to the public. RSVP to museumhue@gmail.com.

Visitor Comments (0)
Be the first to post a comment!
After attending the fifth grade graduation and awards ceremony of my 11-year-old granddaughter at the second largest Christian school in Miami-Dade County, can you tell that "no race-mixing" was a thing of the past?
In Which Major Athletes Can We See Divine Inspiration?
Among the 1 million Cubans living in Greater Miami, most would be considered rubio by Cuban standards. They are fair-skinned with light eyes. Yet, two-thirds of the population in Cuba is Black. Where is this community?
Back To Archives