Just Thinking: We are our Father's Sons
June 1, 2017 • By V. Knowles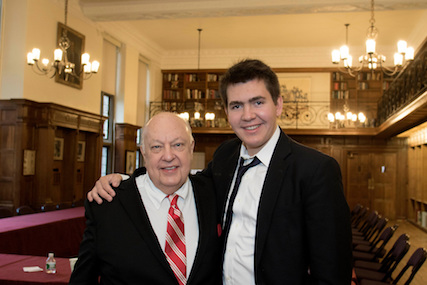 "So, at age 77, Roger is gone. Some in the press continued to demean him even on the day of his death. He leaves a wife and son who knew him best and adored him. For Roger, that meant more than all his accomplishments, and I hope that brought him solace in his last tough year.
We are living in a rough age, with technological advances changing behavior and perspective. The downside of that is it's turning us into a nation where hatred is almost celebrated in some quarters.
Roger Ailes experienced that hatred and it killed him. That is the truth. But he would not want to be remembered that way. He did both good and bad in his life and in that, he has something in common with every human being."
This was an excerpt from Bill O' Reilly's OpEd obituary column about Roger Ailes, founder of Fox News.
Of his own troubles, the same Bill O' Reilly has said: "I can't say a lot because there is much stuff going on right now but I can tell you that I'm very confident that the truth will come out and when it does I don't know if you are going to be surprised but I think you are going to be shaken as I am."
In case you have forgotten, both men were ushered out of their exalted positions at Fox News under a cloud of sexual allegations and misdeeds.
Now, I do not know Roger Ailes, nor am I acquainted with Bill O' Reilly.
Yet we are related. We share the same blood disorder inherited from our common ancestor. We are our father's sons. In fact, my father was known for his philandering ways in The Bahamas. I have done everything I can to shake his reputation.
Still, I was painfully reminded of the blood disorder by a comment shared in reaction to O'Reilly's tribute to his former boss.
"Whenever a man is caught in a lie or trap of his own making, he accepts no responsibility for his wrongful actions. Rather he blames his detractors and accusers and turns himself into the victim instead of the perpetrator."
Bill Cosby, Bill Clinton, Jim Baker, Jimmy Swaggart, Donald Trump, I and most of my clients in jail, we have all done it at one time or another.
The over-zealous press, the traitorous leaker, the nosy neighbor, the seductive tramp, the "homie" who flipped, if only they had kept their mouths shut, I would not be in this fix.
If my mother had placed the cookie jar in its proper place, my hand would not have been found there.
We were framed.
We have been set up.
We are the unsuspecting, unsophisticated, naive prey of an illegal entrapment scheme or unlawful wiretap.
Whether it is a pastor, priest, policemen, judge or politician, it is the same tune.
No wonder Mike Pence or Billy Graham do not go anywhere alone with any woman, other than their wives.
They do not want to risk being cornered into singing the same song.
It is their fault, we cry. I should not have been placed in that awful position. They and the devil made me do it.
When a former supposed friend and confidant becomes a whistleblower and exposes our misdeeds, we attempt to generate sympathy and rally people to our cause to the detriment of the "betrayer."(Think Bill Clinton and Monica Lewinsky, or Bill Cosby and his host of accusers.)
With a frog in our throats and tears in our eyes, a voice, barely above a whisper, is heard, "I am shaken, bewildered and confused, my faith in the dignity, humanity and friendship of man has been shattered."
In all honesty and reality, they should be chastised for being so careless and inconsiderate.
Shhhhh....... if you remain very still and quiet and pay keen attention, you can hear our father's voice being carried on the wind from a place far away and long ago.
Thoroughly indignant that his Creator would be so thoughtless and inconsiderate as to place him in such an awkward, compromising position, he assumed the stance of the injured victim and accused his Maker:
Ponder very carefully the exchange between the first man, our father, and his "Creator."
So he said, I heard your voice in the garden, and I was afraid because I was naked and I hid myself. And he said, who told you that you were naked? Have you eaten from the tree of which I commanded you that you should not eat? Then the man said, THE WOMAN WHOM YOU GAVE TO BE WITH ME SHE GAVE ME OF THE TREE AND I DID EAT.
Indeed it is true, the apple does not fall far from the tree.
Years have passed and nothing has changed.
This past week in the Roman Catholic Church in West Palm Beach, Fl during the "Homegoing Ceremony" of Roger Ailes, instead of acknowledging "His" Amazing Grace, this discordant voice pierced the solemnity of the air:
"I want all the people who betrayed my father to know that I'm coming after them," Zachary Ailes said during a speech at the ceremony, "and hell is coming with me."
Sadly, many of us, still, are our father's sons.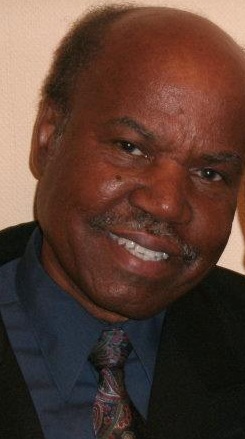 V. Knowles is a husband, father and prison minister with an interest in penning issues that serve to uplift mankind. He melds his love for Classic literature, The Bible and pop culture - as sordid as it may be - into highly relatable columns of truth, faith and justice. Hence the name: Just Thinking. If he's not buried in a book or penning his next column, you may find him pinned to his sectional watching a good old Country and Western flick.

Visitor Comments (0)
Be the first to post a comment!
You started a new relationship…or get married and you tell yourself that you are going to focus on each other. Make no mistake, though…there are "other" relationships you are bringing into this new fire love relationship, and these other types of relationships could make or break your love relationship (or marriage) this year!
Inspired by a true story, here is a first person account of how negging, the act of emotional manipulation using backhanded compliments, turns into emotional abuse. Breaking up is hard to do!
People are so afraid of being called selfish, self-absorbed, inconsiderate, thoughtless and uncompassionate, they forget to think and care about themselves.
Back To Archives