Just Thinking: The Trouble with Re-
September 11, 2017 • By V. Knowles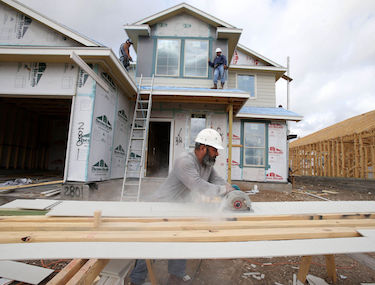 You remember that thing I said about, "thou shalt not sin." I really meant that. - God
I remember seeing that on a billboard in Miami. So, I used it as fodder when I spoke to the group of inmates during my visit to the Polk county jail.
Then they will call upon me and I will not answer;they will seek me diligently but they will not find me.
- Proverbs 1:28
The night before he was crucified he was on his knees in the garden, face on the ground, with sweat dripping like drops of blood from his brow. He implored his Father, "Oh, my Father, if it be possible, let that this cup pass from me."
Whenever there is an interaction with a word preceeded by "re," someone is going to pay dearly.
Wherever a word begins with "re" one must gird up his mind to expect hardship, difficulty, pain and expense.
Repeal, rebuke, replace, renegotiate, restore, repent, revitalize, repair, refurbish and recover cause men to grimace and groan in fear of the rocky road ahead.
The "Make America Great Again" is rooted and grounded in the word REstore. It is proving to be a difficult undertaking, prompting Mitch McConnell to remark to reporters after the legislative defeat of Obamacare repeal, "it is not easy making America great again."
One of the most difficult things to do in life is to recover. Repair is always more expensive and time-consuming than prevention.
Starting over is always hard, back-breaking, annoying work because you must cover ground that you have traveled before, while time and life keep moving forward.
Think about repeating the third grade.
Hurricane Harvey and now Hurricane Irma is about to teach Houston and Florida a brutal lesson in this school of hard knocks.
What about a divorce after you have put your heart and soul into a 30-year-old marriage?
Do you find recharging or restarting a dead battery a pleasant experience, especially at 20 below, in the dead of winter?
Furthermore, your zeal, energy and strength diminish over time so you become less enthusiastic about beginning again.
That is why you must seek to limit your mistakes. Learn from the mistakes of others. You cannot make them all yourself for someone will use you as an example to avoid the troubling "re."
Repair is frustrating, draining, discouraging and demoralizing.
Think about a car. You repair it a tremendous cost and effort. It breaks down again. You take it to the mechanic's garage where the verdict is you must leave it overnight, or maybe two days for correction and rehabilitation.
You break down in tears. You have no reliable means of transportation to get you from here to there. You must rely on family and friends to help you move along. They have their own problems. How do you get your kids to school, band rehearsals and soccer practice? How do you square and dovetail getting to work with your kids schedule and that of the people willing to help you?
This is too nerve-wracking !!!
"I swear to God, I have got to get a more reliable form of transportation," you say to yourself.
So, you trade in that old heap for a new more dependable car.
"How many of you have wives, mothers, friends or family members who have gone around the block with you more than once?"
"How many of you have experienced this same rodeo before?" I asked my charges in the faith based ministry.
At least twenty hands shot up in the air.
"You see that situation I related to you about the car Place you and your long-suffering wife, family member or friend in the same type of circumstances. You are the unreliable car and your significant other is the frustrated owner."
In the inexorable circle of life, all items on this earth, including human beings, either wear out or wear our out their welcome.
The time will come, whether we like it or not, whether we are ready or not, when we or it must be Replaced.
I refer you to Numbers 14:28-30. It is a chilling reminder of a people who REfused to be REnewed. They had left the stifling bondage of slavery in Egypt for a glorious opportunity in the Promised Land.
It is a profoundly sobering thought to be considered REdundant.
"And one day.............," my voice trailed off.
You could hear a pin drop in that dormitory as multiple sets of eyes stared at me.
They had gotten the point. They understood as they REpeated that in their minds.
We will never reach our full potential until we realize and allow the other guy to survive and achieve his or hers. If we do not, then, may God help us all.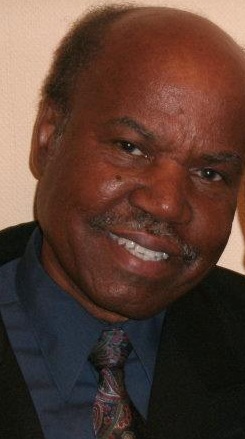 V. Knowles is a husband, father and prison minister with an interest in penning issues that serve to uplift mankind. He melds his love for Classic literature, The Bible and pop culture - as sordid as it may be - into highly relatable columns of truth, faith and justice. Hence the name: Just Thinking. If he's not buried in a book or penning his next column, you may find him pinned to his sectional watching a good old Country and Western flick. He is the co-author of HOLA AMERICA: Guts, Grit, Grind and Further Traits in the Successful American Immigrant

Visitor Comments (0)
Be the first to post a comment!
Next week is the projected date for Donald Trump's return to power. Columnist V. Knowles wonders what will happen with the pro-Trump community.
Power facilitates access to money which maintains said power and influence over a society. This is the reason systemic racism exists in America. Can a believer understand this?
New York native Jose Figueroa Jr. has made it to the May live shows on NBC's "The Voice" Season 20 with a dominant Christian song selection and a gratefulness to the God.
Back To Archives