Just Thinking: Working Our Way Home
December 12, 2017 • By V. Knowles
We are in a battle for the soul of humanity. Some are trying hard to convince us that in order to get things done, to be effective, we must be coarse, nasty, unkind, inconsiderate, obtuse, combative, ready to fight at the slightest perceived insult, to silence opposition, eliminate our enemies and debase our companion sojourner.
We are being conditioned to become full subscribers to the notion, "Nice guys finish last."
These are a couple of tweets sent to a survivor of the Las Vegas massacre by a couple of conspiracy theorists. These are people who believe that events like Orlando, Newtown and Las Vegas are a part of some vast government conspiracy to manipulate and control the population by staging these tragic events employing actors in particular roles.
You are a lying piece of s--- and I hope someone truly shoots you in the head," one person wrote to Matejka on Facebook in the days after the worst shooting in modern U.S. history.
Another wrote: "Your soul is disgusting and dark! You will Pay for the consequences."
"Hillary Clinton deserves being tried for treason and potentially executed," according to Sebastian Gorka, President Trump's former deputy assistant.
Did you read about Roger Stone's profanity laced verbal assault against some journalists?
We seem to have an abnormal demonic fascination with death--a direct contradiction to the mission of our Savior.
Starting with Cain and Abel there has existed a perverse suicidal rush and ardor to destroy each other, causing us to neglect a fundamental basic truth--we need each other to make it or survive.
Would you really be happy, being the last man standing with all the toys of the world at your disposal?
Additionally there is a stubbornly persistent illusion that the world needs mankind to carry on.
Think, for a moment, of all the famous, wealthy, powerful men and women who have gone before us.
All life created by God, before us, can exist without us.
We have deluded ourselves and become firmly convinced that we are more important and vital than we really are.
None of us are necessary, despite what some may think, believe and say.
In the final analysis, we are mere managers and stewards--not producers and sustainers-in charge of someone else's creation.
Yes! It is undeniably true, you did not create that.
I know it is a deflating and humbling thought to acknowledge, we are not all that.
Life is a privilege and not an inherent right.
We exist only for the pleasure, and at the pleasure of the One who created us, deemed us men and women, and placed us in charge of His creation to represent only His interests on the earth.
What would really change if we were all to disappear from the world?
The Creator will not be dismayed, confused and unable to find replacements.
God and creation do not need us. We need them.
Our true value and worth are distinctly tied up and succinctly explained in the following biblical verses.
"For God so loved the world--------------------."
"Thou shalt love the Lord thy God with all thy heart------------, and thou shalt love thy neighbor as thyself."
"Let us hear the conclusion of the whole matter fear God and keep his commandments for this is the whole duty of man."
Einstein, the famous theoretical physicist, concluded the only reason and purpose for the existence of mankind is for his fellow man.
If we are going to make it we have to finally admit, like Denver, the homeless character in the movie presently in the theaters, you are "the same kind of different as me."
You are my brother, you are my sister, so take me by the hand, and together we will work until he comes to take us home.
I am my brother's keeper.
We are all essentially homeless with our hands out, pleading, "brother, can you spare a dime or some time to help me on my way?"
Listen to each other, learn from each other, love one another, do not become a stumbling block in the path of your fellow traveler on this most difficult trip back home.
Deborah Hall of Ft. Worth, Texas, Lee Ann Tuohy of Tennessee, Martin Luther King of Georgia, Mahatma Gandhi and Mother Teresa of India and Desmond Tutu of South Africa, all divinely appointed strategic points of light, instinctively knew this--that the greatest joy for a human being is to be a tool in the hands of the Master Craftsman used to elevate our fellow man.
They serve to illuminate the path toward Him and home.
We are all trying to work our way back home. A stark reminder is the funeral service for a believer called a "Homegoing Celebration."
While we are privileged to enjoy this all too brief, one-time journey on our way home, let us work while we can, save what we can, share what we can and trust God our Father to do the rest and lead us all safely home.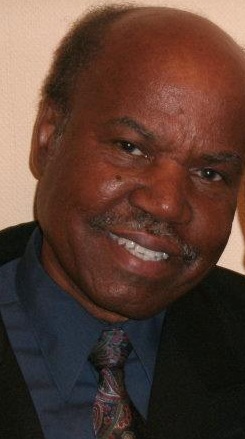 V. Knowles is a husband, father and prison minister with an interest in penning issues that serve to uplift mankind. He melds his love for Classic literature, The Bible and pop culture - as sordid as it may be - into highly relatable columns of truth, faith and justice. Hence the name: Just Thinking. If he's not buried in a book or penning his next column, you may find him pinned to his sectional watching a good old Country and Western flick.

Visitor Comments (34)
You started a new relationship…or get married and you tell yourself that you are going to focus on each other. Make no mistake, though…there are "other" relationships you are bringing into this new fire love relationship, and these other types of relationships could make or break your love relationship (or marriage) this year!
Inspired by a true story, here is a first person account of how negging, the act of emotional manipulation using backhanded compliments, turns into emotional abuse. Breaking up is hard to do!
People are so afraid of being called selfish, self-absorbed, inconsiderate, thoughtless and uncompassionate, they forget to think and care about themselves.
Back To Archives