Just Thinking: Politicians Live Adam's Legacy
June 6, 2018 • By V. Knowles
What has been will be again, what has been done will be done again; there is nothing new under the sun. - Ecclesiastes 1:9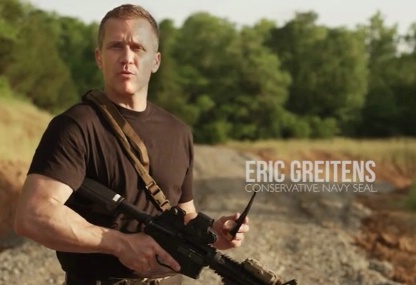 Eric Greitens, the former governor of Missouri, has just resigned his office under a cloud of ostensibly criminal behavior and moral lapses.
This is his statement while offering his resignation-- an explanation somewhat lean on remorse and personal responsibility for his predicament.
"This ordeal has been designed to cause an incredible amount of strain on my family, millions of dollars in mounting legal bills, endless personal attacks designed to cause maximum damage to family and friends….The last few months have been incredibly difficult for me my family, for my team, for my friends, and for many, many people that I love…..I am not perfect but I have not broken any laws nor committed any offense worthy of this treatment….Let's walk off the battlefield with heads held high."
Nowhere in his explanation is a clear unequivocal admission of guilt, "For I acknowledge my transgressions, and my sin is always before me."
It is largely, though, the fault of his unrepentant accusers, relentless persecutors, who are subjecting him and his family to endless personal attacks, designed to cause maximum damage.
From the beginning of creation when Adam hid behind a bush to cover his shame, threw Eve under the bus by playing the blameless victim card, man has continued to shift blame, divert attention from his wrongdoing, all in an effort to evade responsibility for his actions.
Everybody has done it or will do it.
The only difference, nowadays, is that we have lawyers, agents, sycophants and P.R. men to assist us in our subterfuge, enable us in our deceit, to delay justice and the day of reckoning. Adam, being the first and only man on earth, was on his own, so judgement day came swiftly and harshly.
You may be thinking that I'm speaking of Donald Trump alone. He is the one, you may recall, who neglected to sign the non-disclosure agreement under the alias of Donald Dennison and publicly stated that he did not "funnel" $130,000 hush payment money to Stormy Daniels. In addition, he boasts about sexual activity on the infamous tape, he claimed, was only so much as "locker room talk."
If you look under the rock or in the closet of his accusers, you will find evidence of wrongdoing.
Eric Schneiderman, the Democratic New York State Attorney, a nemesis of the president, was forced out of office following charges of physical assaults by four women, which he had kept hidden from the public. He was a prominent supporter of #Me Too Movement. He, too, has assumed the mantle of the victim and strongly denies any fault or failure.
Haven't we heard this tune before?
Bill Cosby, Bill O'Reilly, Bill Clinton, Morgan Freeman, Al Franken, Roger Ailes, Harvey Weinstein--different faces, different voices--all singing from the same song sheet, drowning in a chorus of self-pity,"I am sorry that I got caught! I'm sorry for the embarrassment, shame, loss, and punishment that I must bear."
It is undeniably true, "we have all sinned and fallen short of the glory of God."
Would it not be refreshing one day to hear a man, mired in sin and a mess of his own making, stand up, man up, and express genuine sorrow and repentance for screwing up?
With abject humility in his demeanor and a profound tone of regret in his voice, we hear:
My bad, I messed up.
I am in this fix because of my own poor decisions.
I am sorry that I betrayed your trust in me.
I am sorry that I did wrong.
I am sorry that I hurt you, and my relationship with you.
I am sorry, God, for falling short of righteous behavior.
Father, I have sinned against heaven, and I have sinned against thee.
Please forgive me.
My friends, amazing grace, absolute truth, if only we would discover them, if only we would grasp hold of them, if only we would take full advantage of them, if only we would freely share them, what a glorious, wonderful world this would be.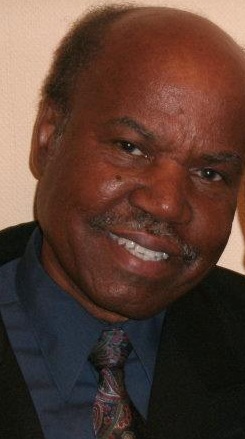 V. Knowles is a husband, father and prison minister with an interest in penning issues that serve to uplift mankind. He melds his love for Classic literature, The Bible and pop culture - as sordid as it may be - into highly relatable columns of truth, faith and justice. Hence the name: Just Thinking. If he's not buried in a book or penning his next column, you may find him pinned to his sectional watching a good old Country and Western flick.

Visitor Comments (0)
Be the first to post a comment!
You started a new relationship…or get married and you tell yourself that you are going to focus on each other. Make no mistake, though…there are "other" relationships you are bringing into this new fire love relationship, and these other types of relationships could make or break your love relationship (or marriage) this year!
Inspired by a true story, here is a first person account of how negging, the act of emotional manipulation using backhanded compliments, turns into emotional abuse. Breaking up is hard to do!
People are so afraid of being called selfish, self-absorbed, inconsiderate, thoughtless and uncompassionate, they forget to think and care about themselves.
Back To Archives