Differences in the Ever-Popular Kizomba and Tarraxinha Dances
July 19, 2018 • By Tiffani Knowles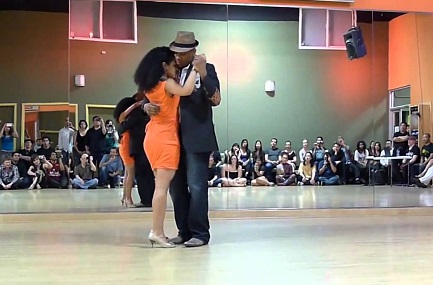 Dance is always moving and morphing into new dance styles using the changing landscape of the music industry, fashion trends and other anthropological happenings as a basis for the shift. This is exactly what took place when it came to the development of tarraxinha.
Kizomba, which means to party, was an Angolan-born dance that borrowed from the partner shadowing movements of semba dance from the 1950s and zouk music from the 1980s. It is characterized by male-female connection at the chest, legs and arms. A woman needs only to surrender to the firm leading of her partner as he takes her side to side, forward, backward, in walking turns and in smooth dips.
Tarraxinha, which originated from the rise of hip hop and R&B music in Africa and Europe is the sexy, percussive cousin of kizomba. The name means "little screw in a bolt," which offers us a bit of context for how this dance looks. Since this dance is often danced with a partner – just like kizomba – one must feel comfortable being in a stationary, close hold for a prolonged time with said partner. Why? Unlike kizomba, there is little to no movement across the floor and no exiting of the partner's line of dance.
"It is a closer dance that focuses more on the hips," said Chalianna Lopez, international kizomba dancer, instructor and dance festival organizer.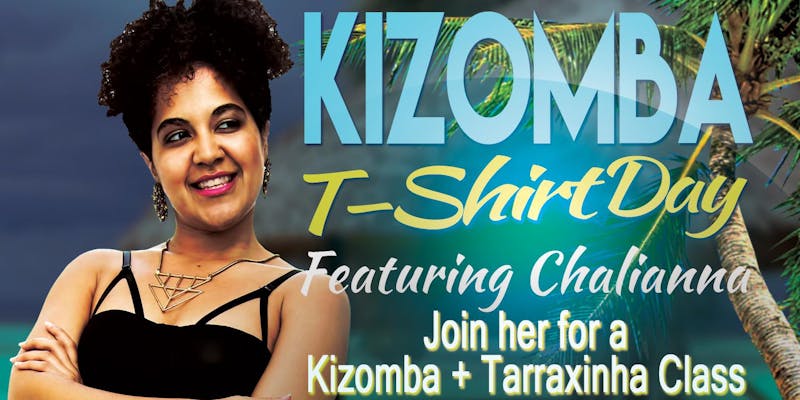 So, this is a dance to do with someone you want to be very close to for 5-minute song. It may be reminiscent of Haitian kompa's gouyad or the Trinidadian wine.
While kizomba features a very melodic beat which motivates couples to walk in smooth strides or circles around the dance floor, tarraxinha is known to be danced to "ghetto zouk" which often has little melody and a much heavier-hitting beat than kizomba. Danced on the spot, tarraxinha focuses on pelvic isolations and two bodies moving as one. From the untrained eye, one may see it as far too simple to even learn. However, all of the tarraxinha motions are learned isolations of large muscle groups like the hips, thighs and abdomen. Any person who doesn't feel confident in their body movement may not be successful at a prolonged, stationary dance like tarraxinha.
The popularity of kizomba and now tarraxinha has led to classes being hosted at festivals all over Europe, Canada and The United States such as at the largest of its kind in the U.S. – Miami Beach Kizomba Festival.
One of the festival's founders, Lopez is an expert in semba, kizomba, tarraxinha and other African dance styles and provides kizomba lessons in a woman's "ginga" or hip expressions so that she is comfortable responding to a man's legs, forearms or hands as he leads her in a tarraxinha dance.
"We learn the difference between kizomba and tarraxinha music," she said. "And we learn the movements used in tarraxinha and how to integrate tarraxinha movements when dancing kizomba."

Visitor Comments (0)
Be the first to post a comment!
You started a new relationship…or get married and you tell yourself that you are going to focus on each other. Make no mistake, though…there are "other" relationships you are bringing into this new fire love relationship, and these other types of relationships could make or break your love relationship (or marriage) this year!
Inspired by a true story, here is a first person account of how negging, the act of emotional manipulation using backhanded compliments, turns into emotional abuse. Breaking up is hard to do!
People are so afraid of being called selfish, self-absorbed, inconsiderate, thoughtless and uncompassionate, they forget to think and care about themselves.
Back To Archives