Just Thinking: You Go Girls!
January 9, 2019 • By V. Knowles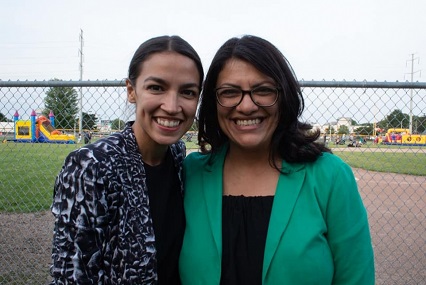 Last Thursday, newly elected Representative Rashida Tlaib, Democrat of Michigan, spoke at the People's Swearing-In, a party celebrating progressive women. She used an expletive when referring to the president. "…We're going to go in there, and we're going to impeach the mother ******."
While the conservative right is all hot and bothered about incoming congresswomen Rahida Tliab and Alexandria Ocasio Cortez, I would like to remind us of a few things about Donald Trump.
1. He is not a politician, but a businessman who was voted in to shake things up.
2. He promised more than once to build a concrete wall that Mexico was going to pay for.
3. He did not know about the payment to Stormy Daniels in a direct answer to a question posed on Air Force One.
4. He has been married three times and engaged in adulterous behavior more than once.
5. For all his business acumen, he has declared bankruptcy at least four times.
6, He promised to drain the swamp in Washington yet we have seen the likes of Scott Pruitt, Tom Price, Ryan Zinke with endless explanations about his administration only attracting the best people.
7. How many people around him are about to go jail or have already served time?
This does not concern them. They are really annoyed at a young woman who used a curse word and an energetic young lady who proposes a 70 percent tax rate on the super rich. They are the real danger to society and the well-being of the nation.
So how are they different from Donald Trump? Well, there's only one very important area. Even though they may be misguided and politically incorrect in some of their assertions, I sense in these two fresh(wo)men, an underlying goodness, a sense of morality. In Donald Trump there is neither - only an irrational desire to do what benefits him first of all, and puts him in the best possible light.
Look no further than the three marriages, dalliances with strippers and four bankruptcies stated above for lack of commitment to anything or anyone other than himself. They cannot be denied or explained away.
Read how Alexandria puts it so succinctly in her savage tweet:
"Republican hypocrisy at its finest: saying that Trump admitting to sexual assault on tape is just "locker room talk," but scandalizing themselves into faux-outrage when my sis says a curse word in a bar.
GOP lost entitlement to policing women's behavior a long time ago.
Next."
So to Trump, his supporters and sisters Rashida and Alexandria.
You go girls!!
You rock!!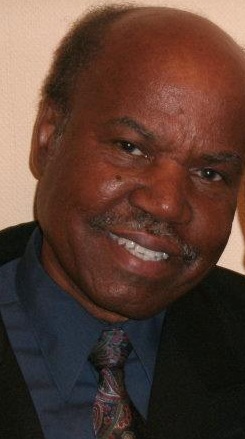 V. Knowles is a husband, father and prison minister with an interest in penning issues that serve to uplift mankind. He melds his love for Classic literature, The Bible and pop culture - as sordid as it may be - into highly relatable columns of truth, faith and justice. Hence the name: Just Thinking. If he's not buried in a book or penning his next column, you may find him pinned to his sectional watching a good old Country and Western flick. He is also the co-author of HOLA America: Guts, Grit, Grind and Further Traits in the Successful American Immigrant

Visitor Comments (0)
Be the first to post a comment!
The public charge rule that rendered immigrants inadmissible or ineligible for green cards if they accept government assistance was overturned in September and new rule, allowing immigrants to receive food stamps, healthcare services and other government aid, took effect December 23, 2022.
This Christmas, R&B singer-writer-producer Ne-Yo, stars in the BET+ original holiday remake of "The Sound of Music" directed by Booker Mattison.
Trump is like an aging boxer well past his prime, who does not know when to quit. Yet, which political stands in the wings? I think we all know.
Back To Archives