Black Music Ravages Black Communities
January 9, 2019 • By Tiffani Knowles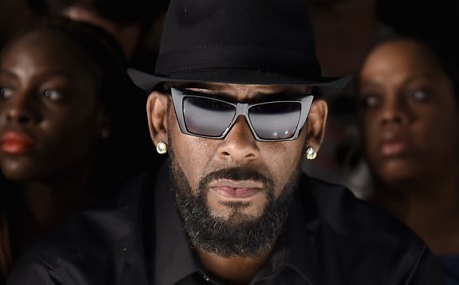 Seeing as we are up in arms about the "Surviving R. Kelly" Lifetime docuseries, have we ever stopped to wonder how he is only one of many artists who has been influenced by a hyper-sexualized culture in music as well as who has influenced the culture, in kind?
Growing up, my school bus driver would tune the station to Miami's local 99 Jamz, which offered us sixth and seventh graders a heavy dose of "Bump and Grind," Keith Sweat's "Nobody" and Aaliyah's "Age Ain't Nothin But a Number." These songs would become the soundtracks of our lives and inform our decisions.
Our White counterparts may have been listening to the alternative sounds of Green Day, Goo Goo Dolls and The Cranberries, yet they never received the barrage of sexual innuendo messaging in the songs that were marketed to them.
So, it stands to reason that our music, coupled with our hormones cranks out a people with illicit sex on the brain.
In 2015, Dr. Chrysalis L. Wright and Michelle Craske from the University of Central Florida wrote an article for Media Psychology Review called "Music's Influence on Risky Sexual Behaviors: Examining the Cultivation Theory."
They found that, out of all the popular genres, Black-produced and targeted music was the most sexually-explicit. Almost 79 percent of R&B, 78 percent of rap, 53 percent of pop, 37 percent of rock, and 36 percent of country music videos contained some form of sexual reference, their research found. In fact, R&B, rap and pop are preferred by African Americans, according to their research/
So, music made by us and for us is for the large part sexual in nature. Not only that, the artists donning their cornrows, doo-rags are always accompanied by the most scantily clad entourage, catering to their every whim. Objectification at its finest.
Wright and Craske indict Black music for the risky behavior observed within communities across the country.
"It could be that the disproportionate rates of teenage pregnancies, STIs, and HIV among African Americans are related to their exposure to music that contains high levels of sexual content, implicating that this form of music has more of a cultivating effect for African Americans than those from other ethnic backgrounds," their article states.
So, the sexual deviance of R. Kelly is just one aspect in a much larger discussion to be had about Black culture and the music that makes us tick.
Tiffani Knowles is the managing editor and founder of NEWD Magazine. Her hope is to become as "newd" as possible on a daily by embracing truth, authenticity and socio-spiritual awareness. She is bi-vocational as she is the owner of two businesses and a professor of Communication at Barry University in Miami, Florida. She is also the co-author of HOLA America: Guts, Grit, Grind and Further Traits in the Successful American Immigrant.

Visitor Comments (1)
In less than two months, an exorbitant fee increase for some of the most common immigration procedures in America will go into effect on Oct. 2. Here is a list of the fees that will increase.
I am an Independent. But voting for Biden-Harris for reasons other than my wife being female, black, Jamaican and a registered Democrat.
I know some of you are tired of black people complaining about white privilege. Some of the discussions that have ensued are just annoying to you. But have you forgotten Samaria?
Back To Archives