New Webcast Connects Improv Skits with Life Coaching
May 7, 2020 • By Tiffani Knowles
Have you ever thought that sometimes your life feels like a scene out of a Hollywood movie? From business to marriage to relationships to family, The Situation Lounge was designed to give voice to real life when real life goes left.
Launched in April as a web broadcast due to social distancing rules during the COVID-19 pandemic, The Situation Lounge is a program made possible by Training for Greatness, a Miami-based company that centers on training and holistic development for entrepreneurs.
"We designed it to be an in-person show with a live audience but we couldn't wait to get started, so instead we launched it as a Facebook Live," said Yannick Jackson, founder of Training for Greatness and an actress in her own right.
The Situation Lounge was birthed after Jackson pondered how her talent and the talents of others in the performing arts had been lying dormant for a while. With this new outlet, she can reach her target audience by fusing education and entertainment and unrust her acting chops while at it.
"It's where improv and coaching connect," she said. "The actors are given a phrase or word that they use to stage their scene and whatever comes out "on stage" is the narrative from which our coaches glean relevant life and business lessons for the audience."
The improvised scenes have ensued from phrases like "no plan B," "I didn't sign up for this" and "50:50 is a fairytale."
The Situation Lounge improv team features L.A.-based actor Anthony Ryan Grant, Ebz B., Jamaal S. and Jackson herself.
Dialogue from the audience follows every scene along with brief lessons from guest coaches like corporate counselor Kingsley Grant, fitness aficionado Creig Freeman, minister and educator Andre Harrison, real estate expert Chris McNuff, clinical psychologist Grace Sidberry, financial service gurus Fernande and Ernest St. Jean and family therapist Erica St. Bernard.
The next episode airs Monday, May 11 at 8:30 p.m. EST and is entitled "Afraid of the Dark." The show is a response to what happened to an unarmed black man who was shot while jogging during this pandemic. The improv skits and coaches will explore the strengths and challenges black/brown men face, plus highlight their humanity.
For more information, follow them on all social media platforms as TFG365TV.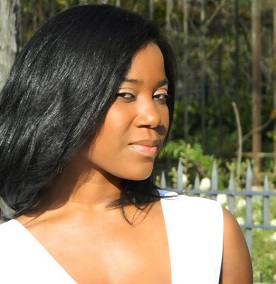 Tiffani Knowles is the managing editor and founder of NEWD Magazine. Her hope is to become as "newd" as possible on a daily by embracing truth, authenticity and socio-spiritual awareness. She is bi-vocational as she is the owner of two businesses and a professor of Communication at Barry University in Miami, Florida. She is also the co-author of HOLA America: Guts, Grit, Grind and Further Traits in the Successful American Immigrant.

Visitor Comments (0)
Be the first to post a comment!
Next week is the projected date for Donald Trump's return to power. Columnist V. Knowles wonders what will happen with the pro-Trump community.
Power facilitates access to money which maintains said power and influence over a society. This is the reason systemic racism exists in America. Can a believer understand this?
New York native Jose Figueroa Jr. has made it to the May live shows on NBC's "The Voice" Season 20 with a dominant Christian song selection and a gratefulness to the God.
Back To Archives