How My Faith in God Moved me to Citizenship
May 26, 2020 • By V. Knowles
Nearly everyone wants to feel they belong — that they are part of a group, have a cultural identity, and are accepted. Though this need is often associated with the joys of teenage angst — all have a need for it.
Despite having the same country of residence, some people do not experience the joy of belonging to a citizen family, of being part of a joint history or a common shared expression of a national identity.
Who knew becoming a citizen has such spiritual, legal, mental and cultural implications?
So then you are no longer strangers and aliens, but you are fellow citizens with the saints and members of the household of God. – Ephesians 2:19
As a migrant from the islands of the Bahamas, I know firsthand what it means to slowly leave one's identity behind as I strive to forge one in my new place of residence.
Being a perpetual permanent resident, you find yourself continually on a bridge, stuck on a legal fence- neither here nor there. It makes one appear indecisive and uncertain, unable to mature and make up his or her mind. Since you are technically still a foreigner, it is mandated that you constantly have proof--the original authorized, official document - on your person at all times to demonstrate that you are legally entitled to be in the country. Otherwise, you are subject to arrest, detainment and deportation. And, no, this did not start with President Trump, this has always been the law.
It was this double consciousness that I struggled with for a good several decades as I built a family, started a career and even a business in this – my new country.
I remember the day that immigration enforcement raided the bus station I managed and asked me to produce my papers. It was the strangest violation I had ever felt. To have spent decades paying taxes, raising my children as Americans, feeding the poor every Saturday and serving as a model businessman in the community, but in that encounter, I never felt more like an alien.
"I'm the manager here," I said.
"Well, show your papers anyway and we won't bother you again," the officer said.
It was then I knew that, in the eyes of USCIS, I was just like every other immigrant. I had to watch my back or one day they would come for me and there was nothing my "green card" could do to help.
I could huff and puff and threaten to blow the house down, but it would all just be noise — fruitless talk. Being a mere permanent resident means there is nothing you can truly do about it.
I realize the process of becoming a citizen is a traumatic experience for many. You give up and deny everything that you were born into and that which formed your character and culture. I know. I can identify. I felt the same way for a long time. It almost felt like I was a traitor or ashamed of my past.
To become a citizen, I had to swear an oath to disavow any connection or allegiance to a foreign power, kingdom or state. I was extremely proud of the Bahamas and its motto--"It's better in the Bahamas." There was a profound sense of denial of my upbringing--a complete disregard of my kindred and country of birth. I was about to burn all bridges behind me. The feeling persisted until I truly understood how the process was akin to me becoming a Christian.
Most immigrants, like pre-Christians, are coming from a place where life was full of rigor, where they struggled in hard bondage to make a living that did not meet their needs. So, they decided to move to make a change, to search for a better way of life.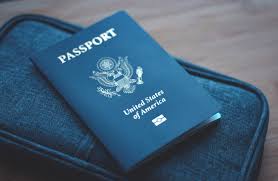 If life was really better behind me, there was always the opportunity to return. Since I did not, it meant that I did not believe it was better. So, it was with that thinking, the only ethical, mature, adult thing to do was to make a decision and stand on one side of the fence – the side that allowed me to bear fruit.
While my past is still a part of my story and I will easily it share with whomever asks, I made an eternal binding decree that I am no longer just my past. I was willing to move on, to establish new roots in a new place, assume a new name and a new identity.
Spiritually, I am now a part of Christ's kingdom. Naturally, I am now a U.S. citizen. It made understanding the oath of allegiance to my new nation-state a much more settled process.
Truly, the benefits for me and for so many others greatly outweigh the previous benefits. I just wonder why it took me so long to cross over.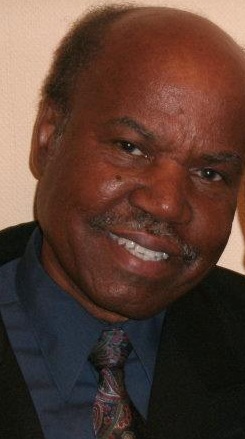 V. Knowles is a husband, father and prison minister with an interest in penning issues that serve to uplift mankind. He melds his love for Classic literature, The Bible and pop culture - as sordid as it may be - into highly relatable columns of truth, faith and justice. Hence the name: Just Thinking. If he's not buried in a book or penning his next column, you may find him pinned to his sectional watching a good old Country and Western flick. He is also the co-author of HOLA America: Guts, Grit, Grind and Further Traits in the Successful American Immigrant

Visitor Comments (0)
Be the first to post a comment!
The public charge rule that rendered immigrants inadmissible or ineligible for green cards if they accept government assistance was overturned in September and new rule, allowing immigrants to receive food stamps, healthcare services and other government aid, took effect December 23, 2022.
This Christmas, R&B singer-writer-producer Ne-Yo, stars in the BET+ original holiday remake of "The Sound of Music" directed by Booker Mattison.
Trump is like an aging boxer well past his prime, who does not know when to quit. Yet, which political stands in the wings? I think we all know.
Back To Archives