NBC's "The Voice" Season 20 Contestant takes Gospel to the top
May 7, 2021 • By Tiffani Knowles
New York native and Central Florida resident Jose Figueroa Jr. has made it to the May live shows on NBC's "The Voice" Season 20 with a dominant Christian song selection and a gratefulness to the God that got him there.
May 10 marks the first night of the Live shows with Blake Shelton, John Legend, Nick Jonas and Kelly Clarkson in the coaching seats but finally yielding the judging to American audiences whose votes will decide the finalists and the last "voice" standing on Season 20.
Figueroa has easily been a stand out vocalist on Nick Jonas' team, boasting a prolific career in entertainment with Universal Studios Japan, Celebrity Cruise Lines and garnering prestigious awards ranging from the McDonald's Gospel Fest in 2012 to Steve Harvey's 'Sing Your Way to the Freedom Friday Party in 2015.
"Jose has just been doing this so long that so I know I can throw anything at him and he's gonna come with something really special," said new coach Nick Jonas after he chose Figueroa over Awari during the battle round.
It was evident that all three men connected deeply to the song chosen for the battle — "You Say" by Lauren Daigle, a Grammy-winning contemporary Christian artist.
While the Jonas Brothers are the famous sons of a Pentecostal preacher, Awari – who was presented as a single dad and former aviator on the show - was also a youth pastor, and Figueroa is currently pastoring a church online.
"I'm first and foremost all about God. No matter what's going on, I'm singing for an audience of one," said Figueroa, who said he never sought to be on "The Voice" and was surprised when they called him after seeing a video of his performance.
After being called into the ministry in 2019, Figueroa felt led to start a Zoom-based church during the pandemic where people meet up for monthly services online. Since joining the cast of "The Voice" he has been juggling his online ministry based in Kissimmee, Florida and his vocal coaching and performances for the Los Angeles-based show.
"The way that I look at it, the Bible said go out and preach to the nations," he said. "One thing "The Voice" has not done has been to quiet the voice that God has given me."
Besides the duet he performed to Daigle's song, Figueroa performed Tasha Cobbs' gospel breakout hit "Break Every Chain" during the knockout rounds, resulting in Nick Jonas' coveted declaration, "you're one of my favorite people on my team."
"Nick has kept me all the way through and he coined 'Hip Hop Jose' which I have now hashtagged," said Figueroa.
Starting May 10, viewers vote via the "The Voice" app for their favorite vocalists to remain on the show. Contestants with the lowest amount of votes will be eliminated from the show.
Live shows and voting results will continue through May 25 and the finale is slated for June where the winner receives $100,000 in cash and a recording contract with Universal Music Group.
When asked what he would do with his earnings if he wins, Figueroa pointed back to the work of God.
"I plan to help my mother with a non-profit that provides clothes and food for the homeless in Kissimmee," he said. "Right now, we're operating out of our house where she's cooking and keeping donations in the garage. So, I want to get her a warehouse where we can serve the population much better."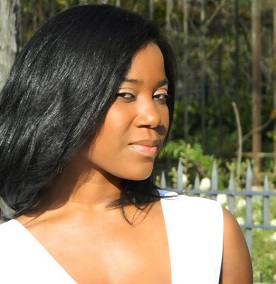 Tiffani Knowles is the managing editor and founder of NEWD Magazine. Her hope is to become as "newd" as possible on a daily by embracing truth, authenticity and socio-spiritual awareness. She is bi-vocational as she is the owner of two businesses and a professor of Communication at Barry University in Miami, Florida. She is also the co-author of HOLA America: Guts, Grit, Grind and Further Traits in the Successful American Immigrant.

Visitor Comments (0)
Be the first to post a comment!
Next week is the projected date for Donald Trump's return to power. Columnist V. Knowles wonders what will happen with the pro-Trump community.
Power facilitates access to money which maintains said power and influence over a society. This is the reason systemic racism exists in America. Can a believer understand this?
There is a Senate investigation into Senator Ted Cruz and Senator Josh Hawley due to their alleged acts that may have contributed to the insurrection at the Capitol on Jan. 6. Here's an open letter to Senator Hawley.
Back To Archives